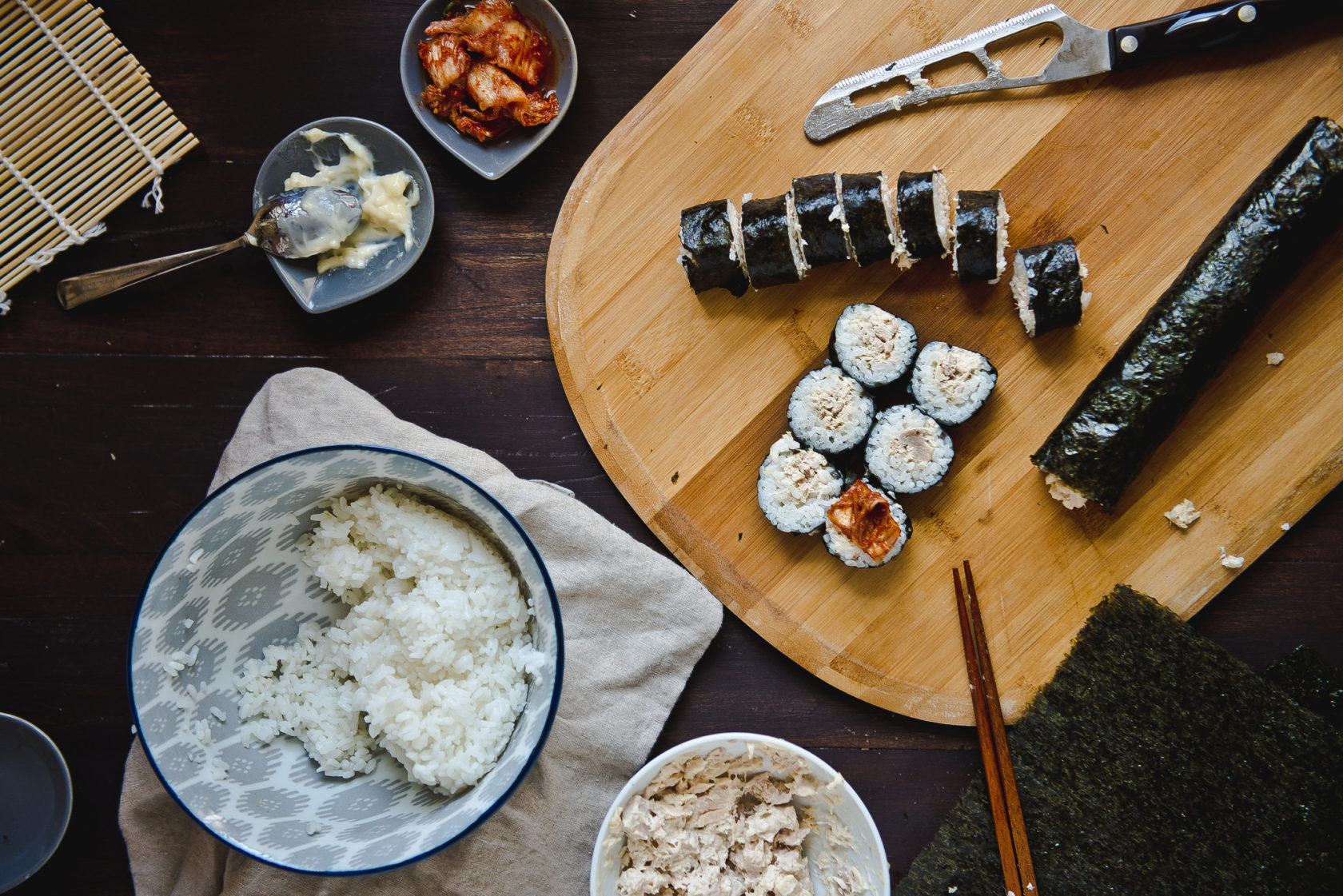 It's Bowl #2's birthday today! Hip hip hooray!
Honestly, I'm a little embarrassed this year, because our recent life whirlwind bit me in the butt and I didn't have anything particularly special planned for him – unlike last year's Hawaii food–stravaganza.  It's particularly tragic because my man has been so downright amazing lately — powering through my brother's visit, an estrogen-packed few days in Vegas, and an apartment move (hyper-organized and virtually stress-free, all thanks to him).  On top of that, he's been absolutely slammed with work.  To say he's been a trooper and the best fiance a girl could ask for is a gross understatement.
Luckily (or, even luckier) for me and my lack of birthday planning, Bowl #2 is low-maintenance, especially when it comes to food.  In a sharp and somewhat baffling contrast to me (indiscriminate gluttony personified) he has about six edibles and potables that he's wild about:
Beer.
Bacon, scrambled eggs & rice.  (Every single time I make this he says, "This looks amazing!" like I just whipped up a tower of soufflés.)
Kimchi fried rice.  (In fact, kimchi anything.)
And lastly … chamchi kimbap.