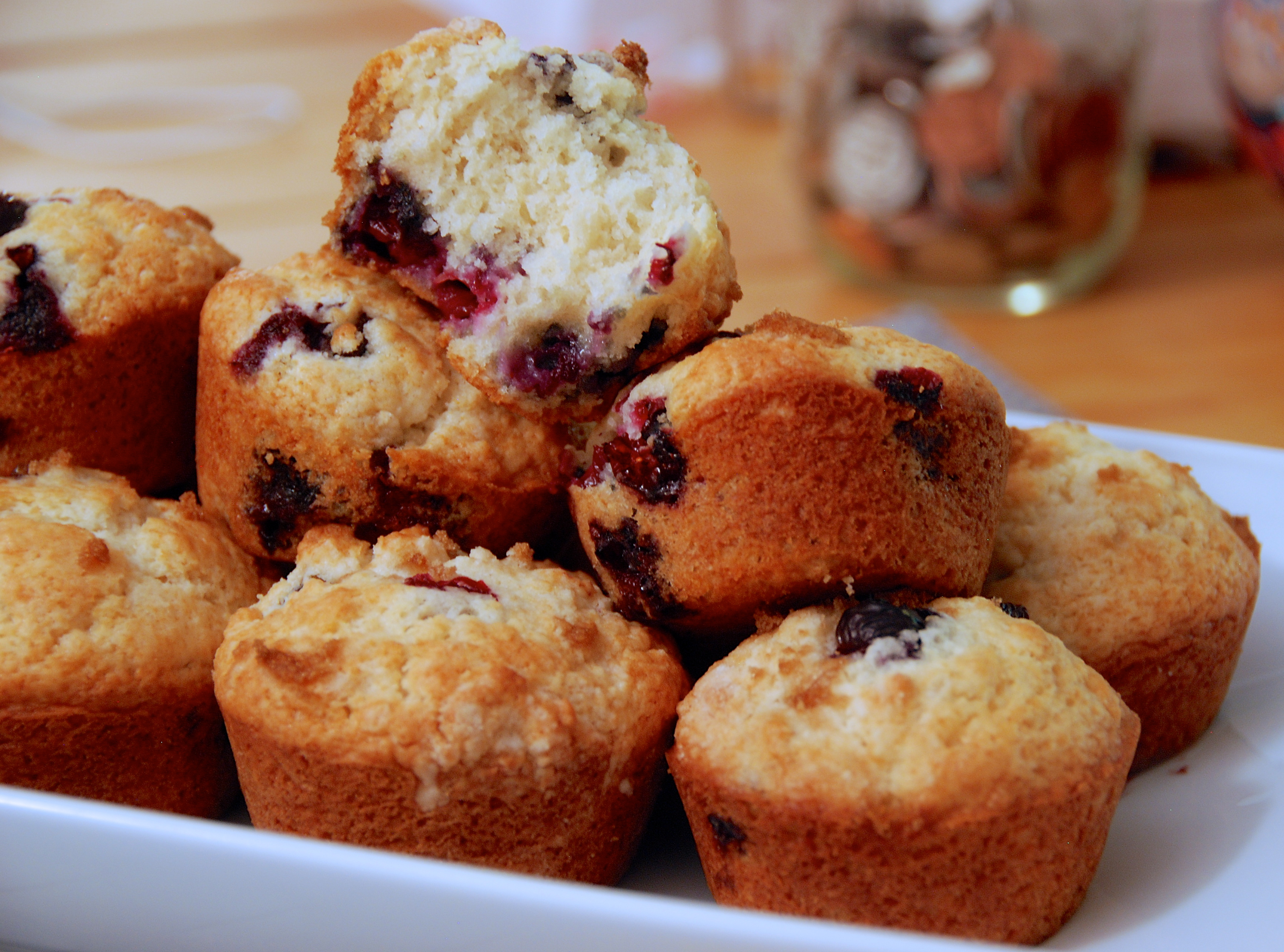 Happy Monday!  It's such a foreign idea to me that summer is ending.  With the bar exam just a few weeks behind us, it feels like it's barely begun.  Even so, I know I should get my blueberry recipes out of the way now, so here's the second of the two I made this summer.  Last week I posted the first of two blueberry recipes I made this summer, blueberry buckle coffee cake, and today's recipe is just plain old blueberry muffins.
Just like with chocolate chip cookies, it seems like everyone has their own preference for what the best blueberry muffin should taste like. They can be biscuit-y or cake-y or drier or moister or sweeter or milder; there are variations with yogurt, with streusel topping, with brown butter, with sour cream, with buttermilk and turbinado sugar and everything in between. There have been showdowns. It's serious business.  And overwhelmed by choice, I couldn't commit to any of them and just went with something simple.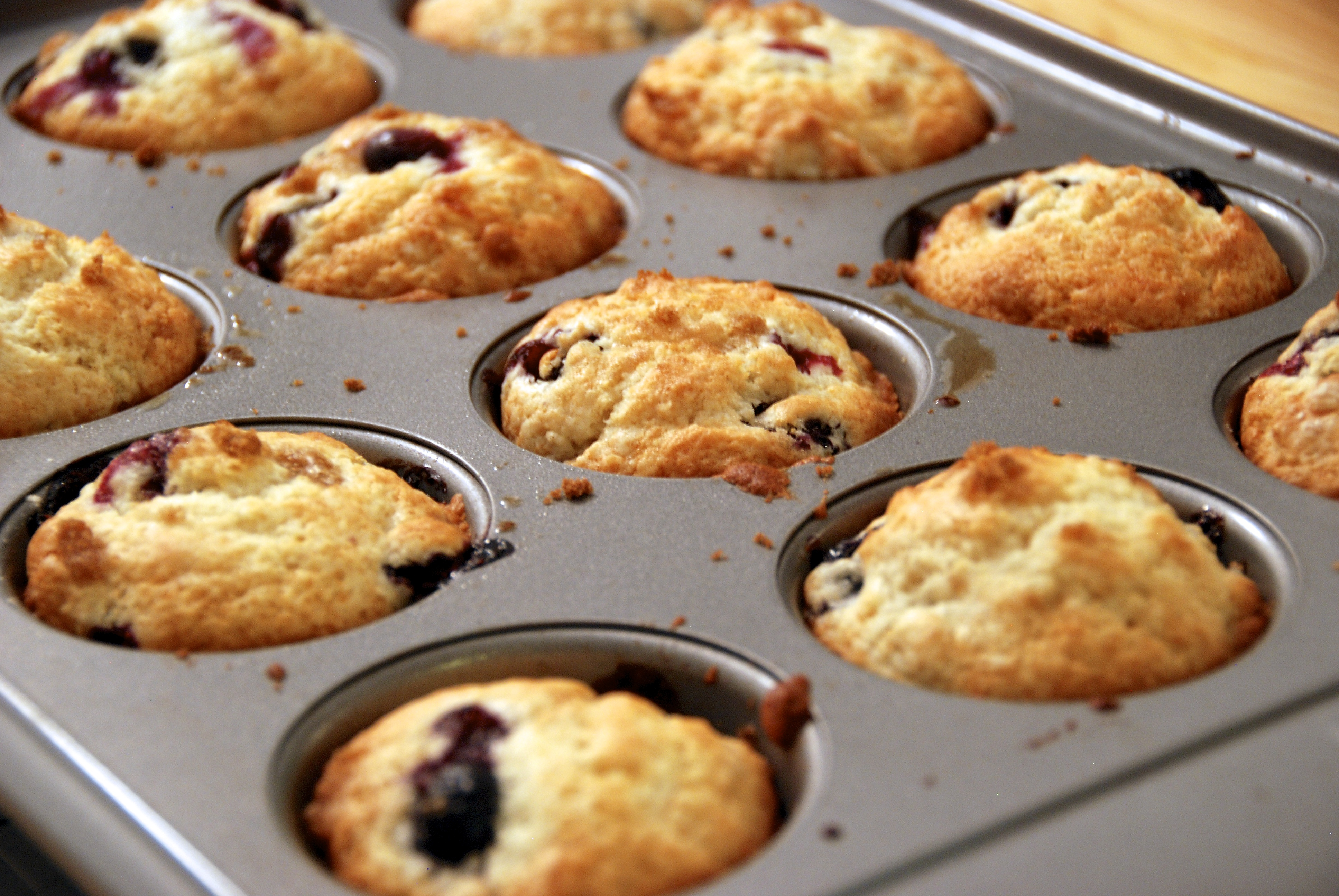 So, until I find the strengthened constitution to begin testing all the wonderful-looking recipes above, here's a basic go-to option that doesn't involve hunting down any extra ingredients and can be made on the spur of the moment with what you probably already have in your pantry (plus blueberries).  There's no twist, not even streusel topping (just a sprinkling of brown sugar) and it yields a muffin that is pleasantly mild, with just a hint of sweetness to be a comforting breakfast companion. If any of you have been overwhelmed by the recipes at your fingertips, I hope this helps you, too! (Also, the full links for the recipes I listed above are at the end of the post, with their proper credits.)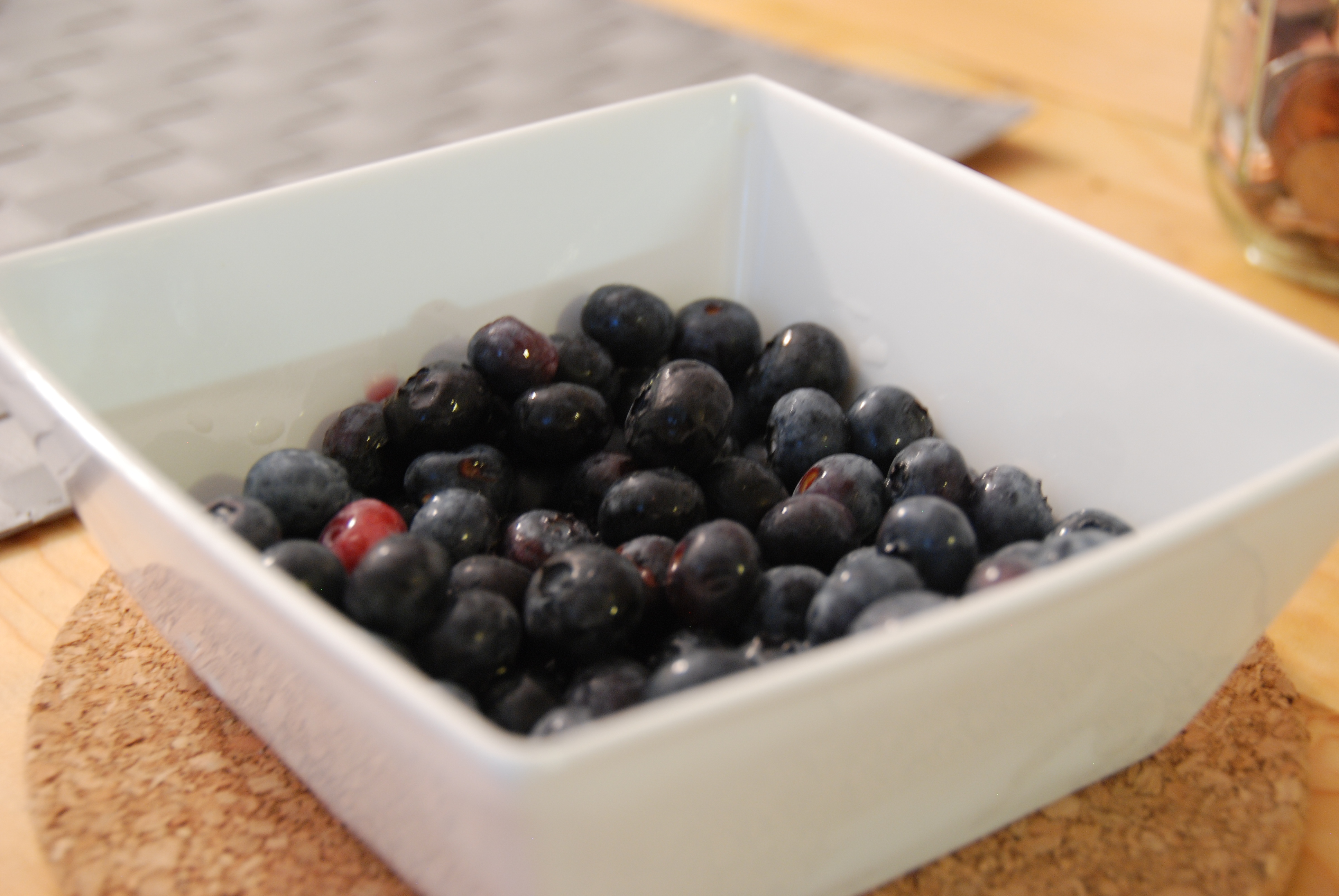 Simple Blueberry Muffins, originally adapted from this recipe
yields 12 muffins (I thought about halving this, as I did for my jalapeno corn muffins recipe, but they seriously go so quick that even the two of us polished the batch off in a few days.)
1 1/2 cups all-purpose flour
3/4 cup granulated sugar
1/4 cup brown sugar (optional)
1/2 tsp salt
2 tsp baking powder
1/2 tsp ground cinnamon (optional)
1/3 cup vegetable oil or apple sauce (I'd recommend trying it with the apple sauce! Sorry, I just said this was simple, didn't I.)
1 egg
1/3 cup plus 1 tbsp milk
1/2 tsp lemon zest (optional)
1 tsp vanilla (optional)
1 cup fresh blueberries
1. Preheat oven to 400 degrees F. Grease the cups of a standard 12-cup muffin or cupcake tin, or line with muffin liners.
2. Sift together 1 1/2 cups flour, 3/4 cup sugar, 1/2 tsp salt, and 2 tsp baking powder in a large bowl. If using, add cinnamon.
3. In a separate bowl, whisk together 1/3 cup oil (or apple sauce), 1 egg, and 1/3 cup plus 1 tbsp milk. If using, also whisk in the extra brown sugar, vanilla and lemon zest. Make a well in the dry ingredients and add the wet ingredients. Stir just until combined. Gently fold in blueberries.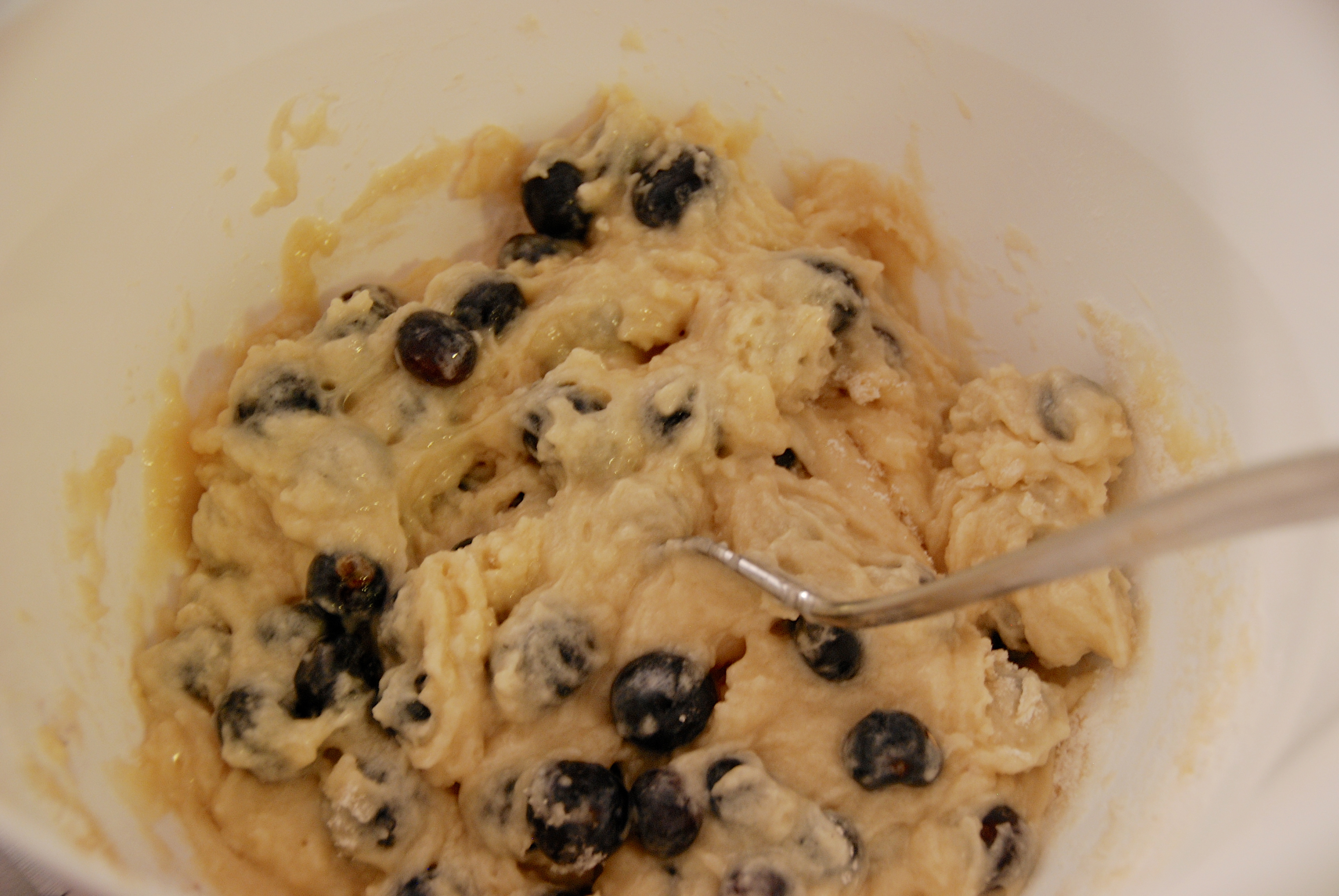 4. Scoop batter into the muffin tin. For me, this batter filled each cup about 3/4 or so. Don't worry if they look a bit underfilled — these form lovely domes when baked and it's better that they don't overflow. Sprinkle a bit of brown sugar over the tops of the batter, if you like.  I also pressed in a few extra blueberries on top, which makes for pretty presentation.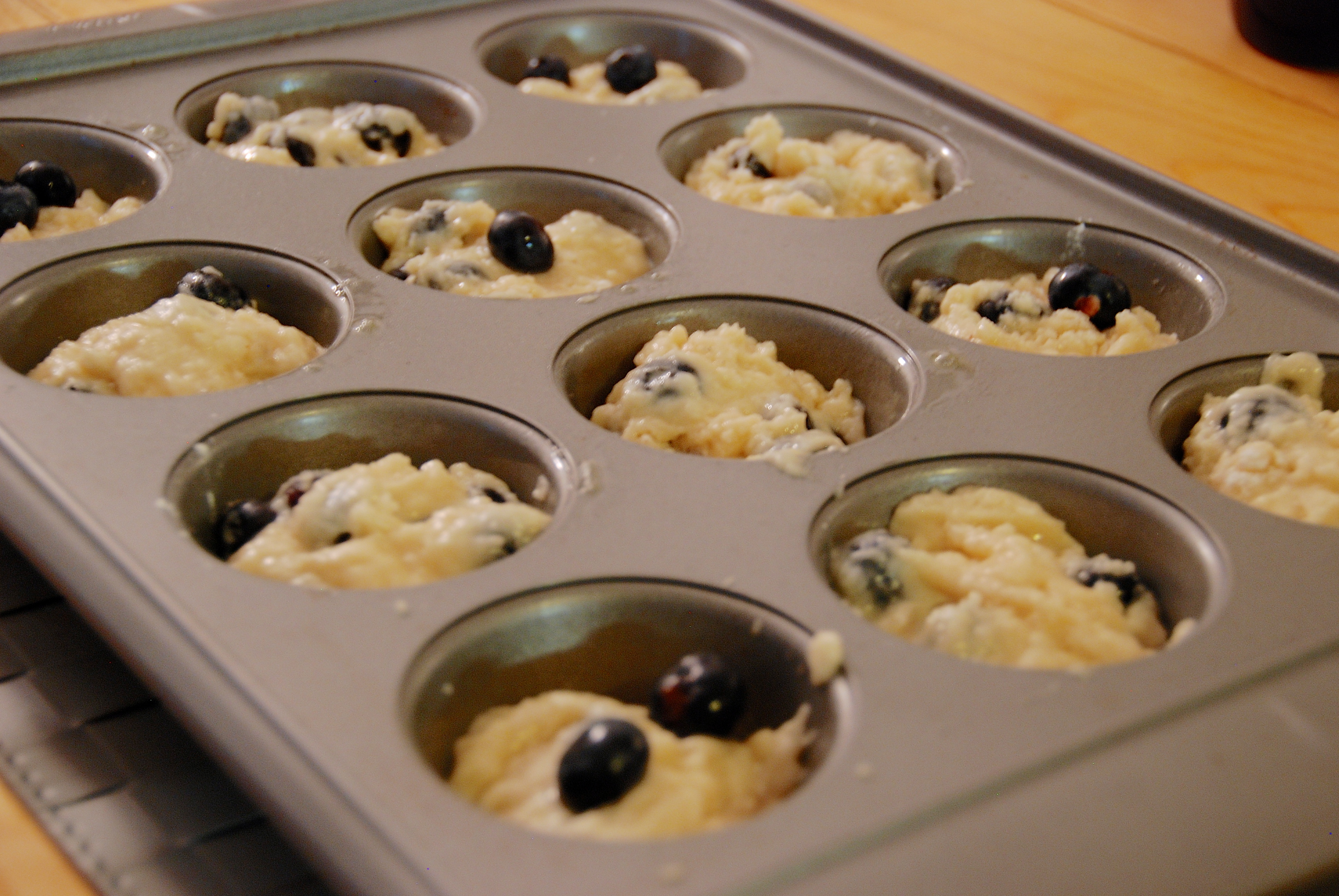 5. Bake for 20 to 25 minutes or until a toothpick comes out clean.
Thank you so much for reading!
The other promising blueberry muffin recipes I came across and linked to above, by credit: The Pioneer Woman, The Awesome-est Blueberry Muffins; A Cup of Jo, The Best Blueberry Muffins You'll Ever Have; Joy the Baker, Browned Butter Blueberry Muffins; Smitten Kitchen, Perfect Blueberry Muffins; Cooking Classy, Finally, the Blueberry Muffin of My Dreams.  And a very informative side-by-side comparison done by Cannella Vita, here.