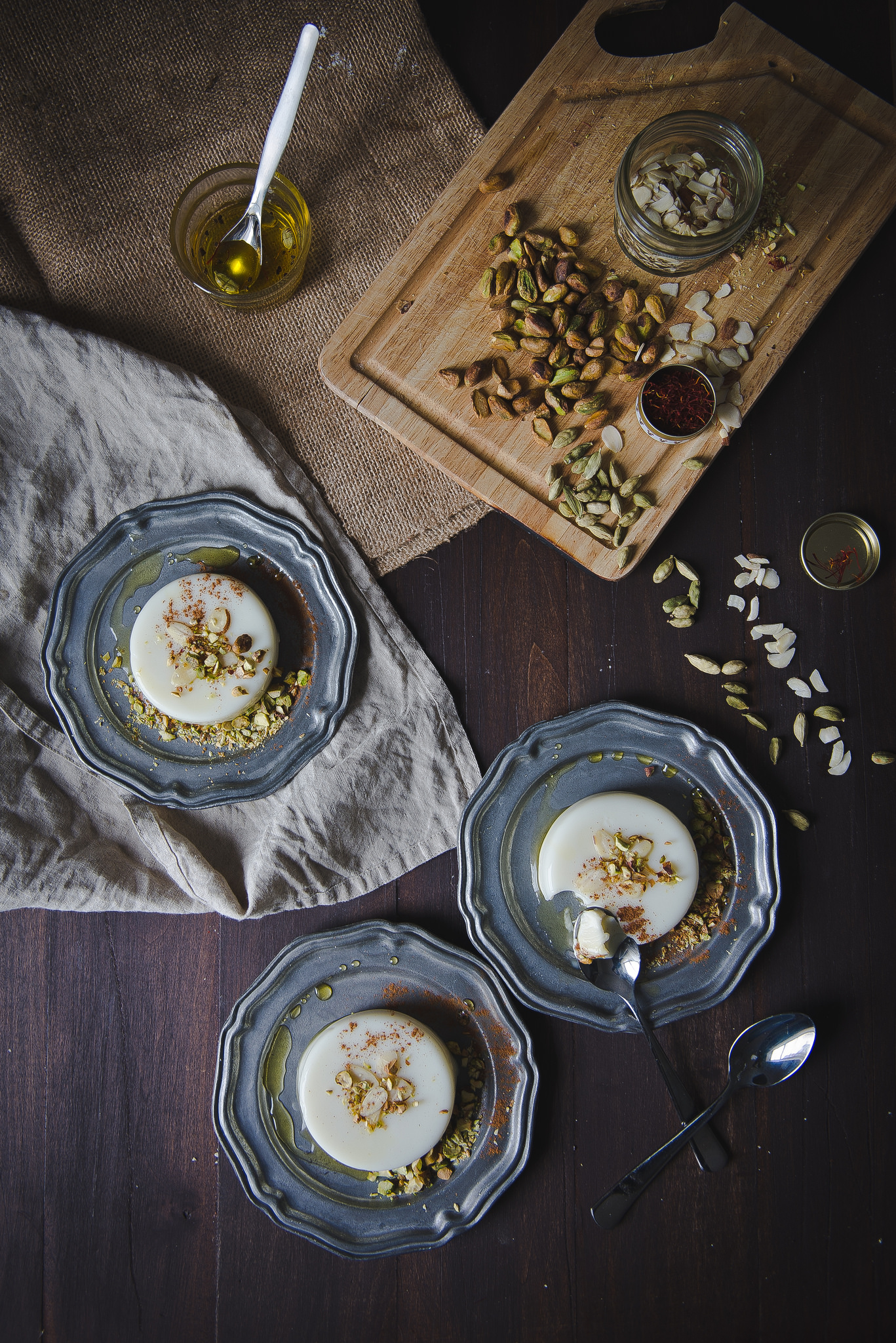 Do y'all have date nights? Since starting work, Bowl #2 and I have fallen into an unexpected routine — Friday night date nights. "Date" is kind of a loose term. More often than not it's $3 spicy tuna rolls at a teeny sushi joint and a slowly-savored beer, sometimes with work phones in hand, sometimes when one of us is (or both of us are) cranky and stressed. But any way it happens, it's become a standing reservation that I think both of us really love, whether it's a long-awaited occasion at the end of the week to unwind and joke and decompress, or whether (or maybe especially) all we do is wolf down tuna and beer and walk home to work some more.
En route to our oft-frequented teeny sushi place is a gem called Sahadi's, one of the greatest gifts to food retail in this expansive city of ours. (Also a kitchenware store called Cook's Companion, which exists solely to threaten the well-being of my bank account.)  Many a love word has been penned about Sahadi's, so I won't say too much more, but it's amazing enough that my Friday afternoons are spent looking forward to our Bowl date nights … but also daydreaming about what wondrous spices and goodies I'll be picking up on the way.
This most recent trip brought home the teeniest tin of saffron threads, a bag of roasted pistachios, and my favorite — a box of dangerously fragrant cardamom pods.  Like so fragrant that I just want to stick my face in it all day.  (Pods over ground is the way to go, by the way — I think my box was $3? And looks like it will last forever.)
I feel like for the longest time cardamom was only a word that meant something fancy but nothing concrete in my mind.  (Actually, it inexplicably reminded me of Vardaman, that kid from As I Lay Dying.  Neither here nor there.) By consequence, I never knew what exactly gave kheer, or raas malai, or any number of the wondrous Indian confections out there their dreamily addictive flavor.  I assumed that, like most Indian dishes, it was a constellation of spices and powders that were mysterious and inaccessible to me.  (Still on my bucket list!)  So I was thrilled to discover that it was just Vardaman cardamom behind it all, with a touch of saffron alongside it.
Since then it's been my goal to put it in everything. I have such grand plans for this little box of green gems. I stuffed my face with homemade kheer, spent significant time ogling this cardamom oat crumble and this vanilla cardamom cake and this cardamom ice cream.
But for here, I thought I'd start simpler — or simplest, in what is perhaps the easiest dessert to make ever.  As David Lebovitz aptly describes panna cotta, "If it takes you more than five minutes to put it together, you're doing something wrong."  What's not to love about a dessert like that? Panna cotta is such a lovely blank slate (check out this stunning chamomile version, for instance, by the indomitable Beth Kirby) that the saffron-cardamom flavors (my favorite part, of course) really get a chance to shine.  Plus, topped with a golden saffron-cardamom syrup (because why not), crushed almonds and pistachios, and a touch of cinnamon, the effect is effortless but fantastic — the best kind of combination.  I'm bookmarking it for guests sometime soon.