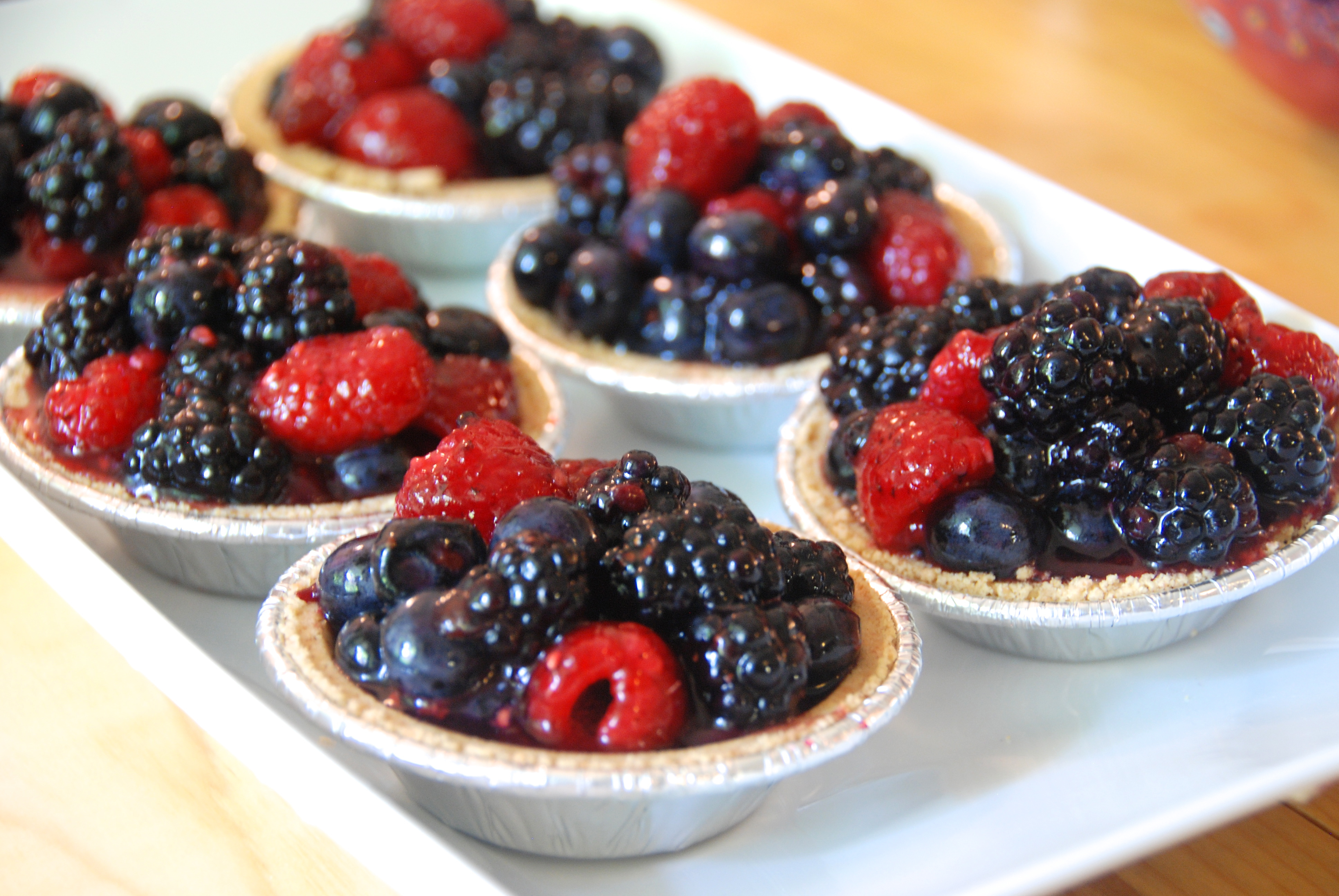 One of the first blogs I ever started following was Cupcakes and Cashmere. It's remarkable how much my focus has shifted over the last few years in terms of what blogs I like to read; initially it was purely fashion blogs, but as I've come to cook more and more, and especially in the years since I've come to live in my own apartment, blogs on cooking and interior design have almost totally eclipsed my former interests. The great thing about Cupcakes and Cashmere is that, while I initially found her through her fashion posts, the wonderful mix that she posts of all three of my interests keeps me constantly engaged in reading her blog. A couple of weeks ago, she posted a recipe for a Triple Berry Pie from Cook's Illustrated (and first made here) that looked absolutely amazing — so, since I've never made a berry-based pie before, I thought it was time to try it.
When I made these a few days ago, it wasn't quite hot enough yet for them to be totally apt, but that didn't make it any less delicious — and in the days since then, it's suddenly blasted into full-on New York summer mode, so now they're just perfect. Like she said, the pie holds its shape so well, and it's an impeccable balance of tart and sweet for a summer dessert that's not too heavy but still satisfying. And it was incredibly easy, too! Thanks to both Cupcakes & Cashmere and The Way The Cookie Crumbles for this awesome dessert.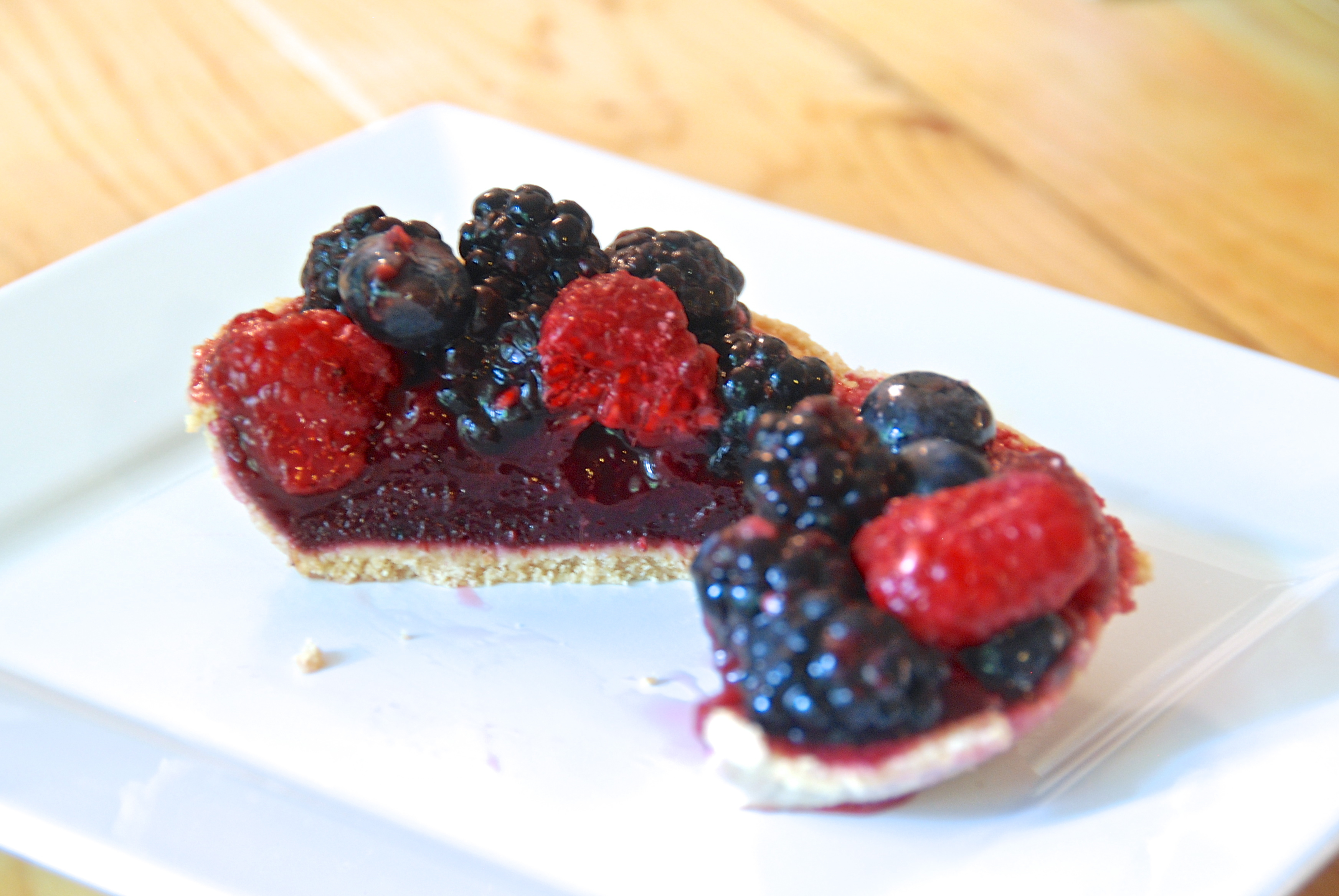 Triple Berry Tartlets (adapted from Cook's Illustrated, here)
makes 6.
Though the Cook's Illustrated recipe is for one 9-inch pie, I ended up adapting it slightly to make triple berry tartlets. I didn't end up reducing the filling by much, which made for tartlets that were quite fully filled, but I thought the effect was nice nonetheless.
6 mini graham cracker pie crusts (see below if making crusts from scratch)
2 cups (about 9 ounces) fresh raspberries
2 cups (about 11 ounces) fresh blackberries
2 cups (about 10 ounces) fresh blueberries
½ cup (3½ ounces) granulated sugar
3 tbsp cornstarch
⅛ tsp table salt
1 tbsp lemon juice
2 tbsp jelly of your choice
0. Prepare pie shells if making them from scratch (see below).  If not, go ahead and start here!
1. Combine the berries in a large colander and gently rinse; spread the berries on towel-lined rimmed baking sheet and gently pat dry with additional towels.
2. In a food processor or blender, puree 2½ cups of the mixed berries until smooth and fully pureed, about 1 minute. Strain the puree through a mesh strainer into small nonreactive saucepan, scraping and pressing on seeds to extract as much puree as possible (you should have 1¼ to 1½ cups). Whisk the sugar, cornstarch, and salt in a small bowl to combine, then whisk the mixture into the puree. Bring the puree to a boil over medium heat, stirring constantly with a wooden spoon; when the mixture reaches a boil and is thickened to consistency of pudding, remove from heat, stir in the lemon juice, and set aside to cool slightly.
3. While the puree is cooling, place the remaining berries in a medium bowl. Heat the jelly in a second small saucepan over low heat until fully melted; drizzle the melted jelly over the berries and gently toss them together until the berries are glazed.
4. Pour the slightly cooled puree into pie shells. Distribute the glazed berries evenly over the puree and gently press into the surface. Loosely cover pies with plastic wrap; refrigerate until chilled and the puree has set, about 3 hours (or up to 1 day).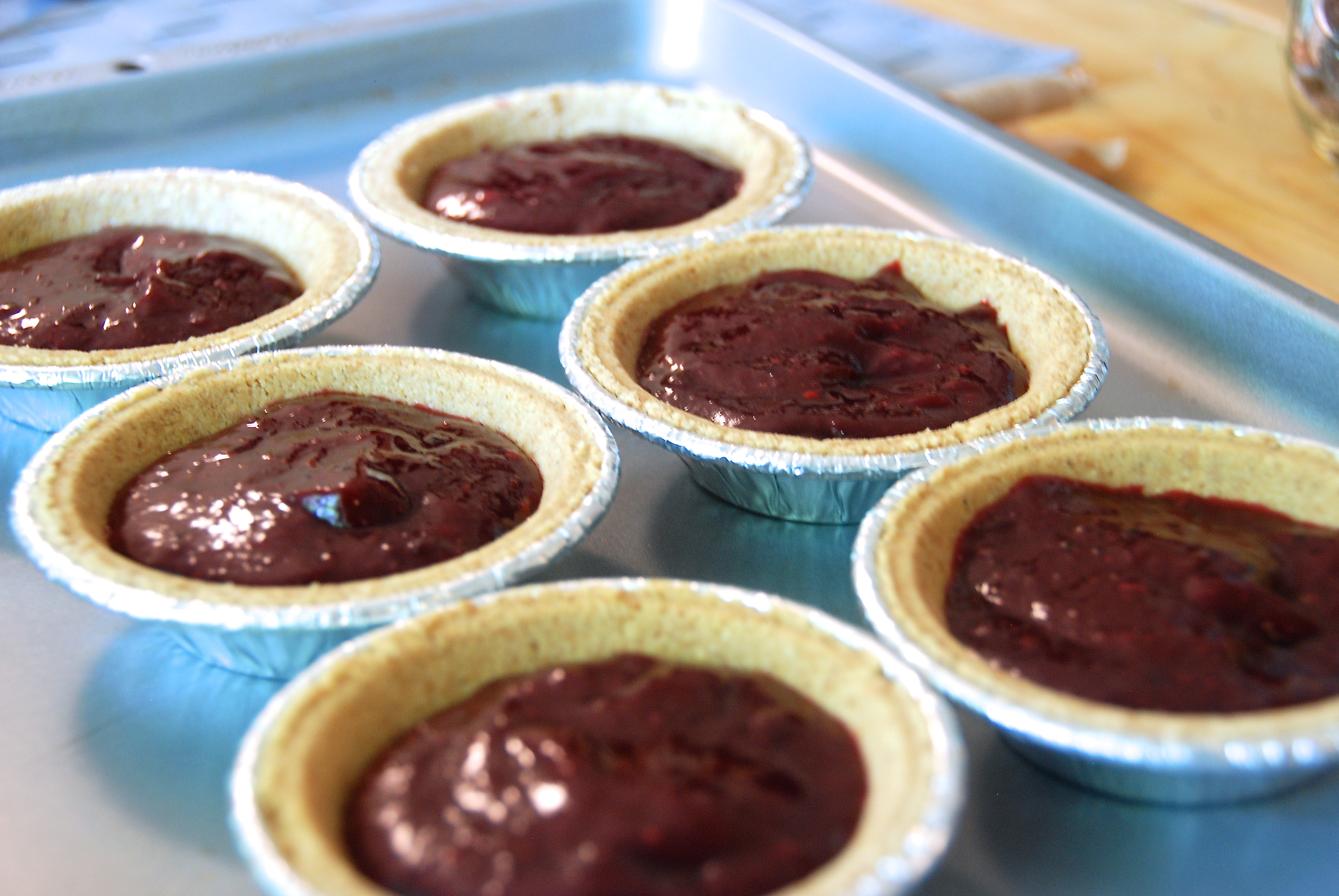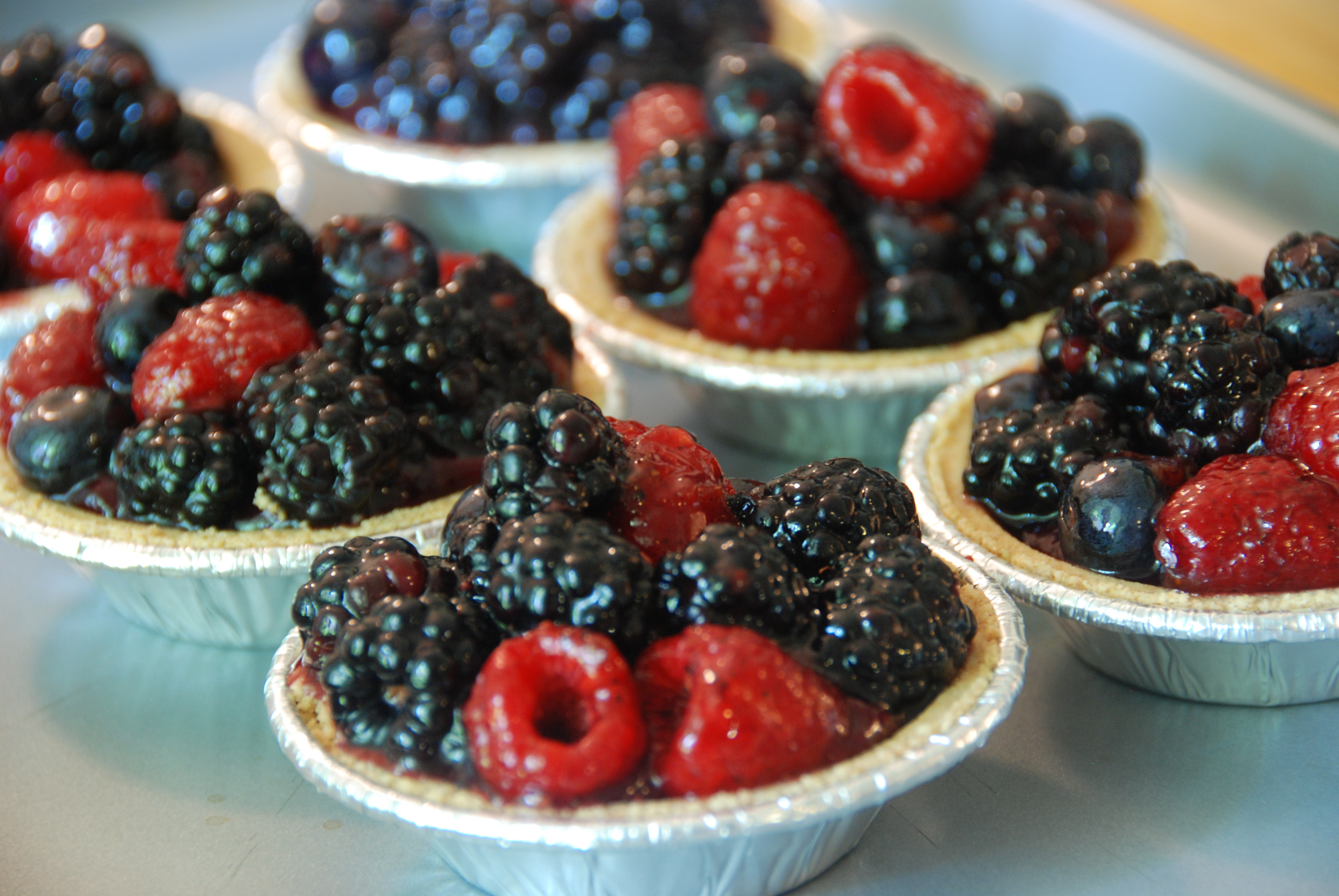 If making crusts:
5 ounces graham crackers, broken into rough pieces (9-11 full crackers)
2 tablespoons granulated sugar
5 tablespoons unsalted butter, melted and warm
1. Adjust an oven rack to the middle position and heat the oven to 325 degrees.
2. In a food processor, process the graham crackers until evenly fine, about 30 seconds. You should have one cup of crumbs.
3. Add the sugar; pulse to combine. Continue to pulse while adding the warm melted butter in a steady stream; pulse until the mixture resembles wet sand.
4. Transfer to a 9-inch glass pie plate (or mini pie pans!); use the bottom of a ramekin or measuring cup to press the crumbs evenly into the bottom and up the sides.
5. Bake the crust until fragrant and beginning to brown, 15 to 18 minutes (probably a few less minutes for mini pie crusts, I would keep an eye on them); transfer to wire rack and cool completely while making the filling.
Thank you so much for reading!