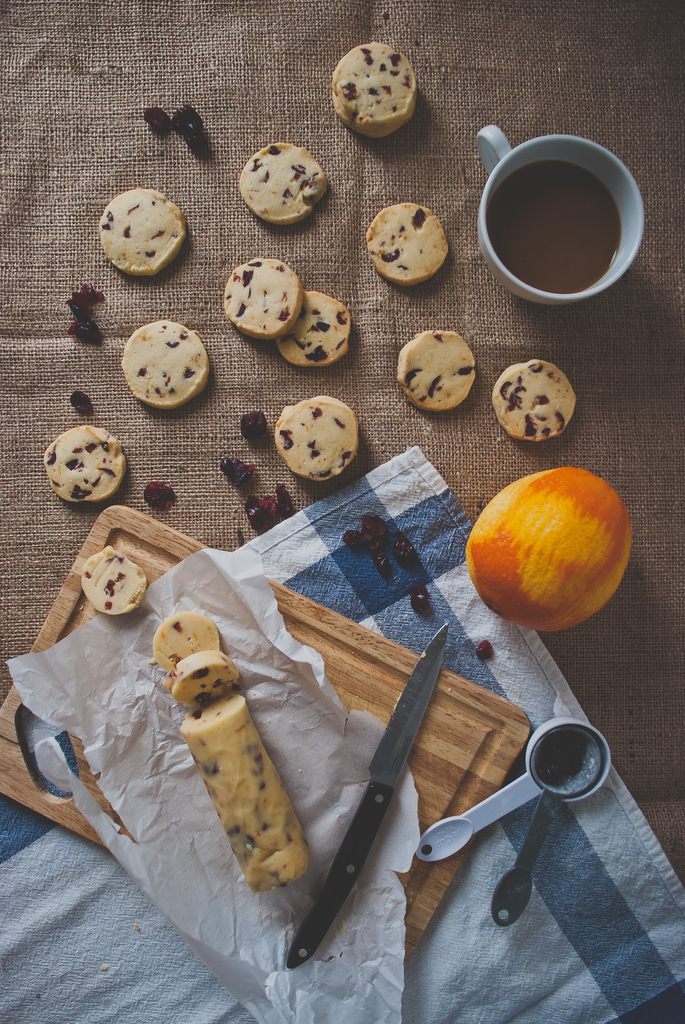 Here are three situations that I should have learned how to handle better at some point in my upbringing but never did. Ready?
1. Sharing free food. Or, how to go to that lunch talk with the pizza from that place you like and wait in line without freaking out about whether that person ahead of you is going to get the last piece of pepperoni pizza or wondering how you can subtly take extra to save for dinner because you're cheap.
2. Other people giving me free food. Or, how to politely accept one of whatever has just been offered you by a friend, then eat it, placidly, without immediately convincing yourself that what you just ate was the most delicious thing on the planet and you are so missing out on life and happiness because you could only have one.
3. Those two situations combined into a mega-situation, or, what happened last Christmas, when a neighbor dropped by my parents' house and left us a sleeve of cookies – big, cheerful, cranberry-studded shortbread cookies with flecks of sunny orange zest. Man, those cookies were so good. Either because I couldn't get them anywhere else but from this goddess-baker-neighbor, or because I had to share them with the rest of my family, I swear to God those cookies were the best cookies I'd ever had. I coveted the crap out of them. I calculated how many I could fairly eat without hogging them … and then I ate some more. After I'd had (more than) my fair share, I stared at them wherever they were and stared at each of my family members as they ate theirs. It was so normal.
Please still be my friend.