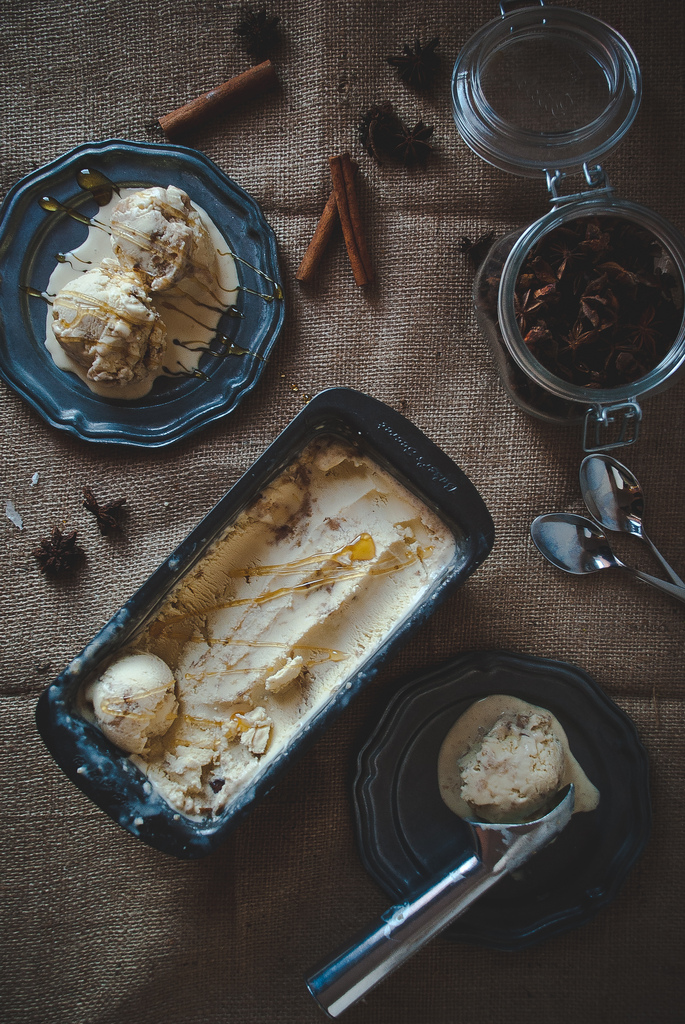 Guys! I made ice cream!
Last summer, I stumbled upon Carey's gem of a blog, Reclaiming Provincial, by way of this remarkable ice cream — a honey-thyme & blackberry-goat cheese swirl ice cream. Let's repeat that and just let it marinate for a second.  Honey.  Thyme.  Blackberries.  And goat cheese. I can't remember the last time I've so instantly known that something would be delicious. Creamy yet tangy, probably wonderfully smooth, definitely all-around awesome — I was completely captivated.
So naturally, the moment I found myself with a (highly impractical, highly large, but highly coveted) ice cream maker that I'd thrown on my Amazon wishlist for Christmas and just assumed no one would actually buy for me (Lesson #1 in Amazon-Wishlist-Making: Fully visualize the possibility that you might actually own the thing you are carelessly telling other people to spend their money on for you, also, THANKS MA!) I knew I wanted to try making an ice cream like it.  (Sidenote: Unfortunately, this does require an ice cream maker.  I know, it's a bummer if you don't have one…)
But given that this is not quite the season for blackberries, and given that I had just one more pear leftover from the poached pears I made for these pear and almond galettes back in October (yeah, time stops in the freezer), I didn't make exactly that ice cream. Instead, I went with a riff on Carey's that incorporates a lot of the same elements, but rearranged a bit — the goat cheese went in the ice cream base, and I pureed the pear with its poaching syrup to make a pear swirl instead.