This post is in partnership with KitchenAid. You can find past posts here and here.
With the extra time at home these days, I've been getting back into the kitchen more than I had been for awhile. Like most folks, we've also been going to the grocery store less, and we tend to go with a set list to make things simpler, so that has meant trying to be a little more creative with our pantry goods and kitchen appliances when we want to try new things. Of all the changes that people are adjusting to these days, this must be the very least of them. But I feel like this online food community has been more comforting and vital than ever these days in that regard, from giving me ideas when I'm wondering what to do with a lone leftover onion to tips on how to replant my scallions in soil. (Which I did last week–fingers crossed.)
In that spirit, KitchenAid's recent hashtag #MakeItTogether–the idea that we can stay connected through cooking and creating together–resonated with me in particular because it captures that sense of community that I've been reassured by in the last couple of months. I mentioned earlier that I've been partnering with KitchenAid for a series of posts this year, and for this one, I'm hoping that this recipe can also serve as possible inspiration for how to create something new out of things you might already have in your kitchen.
This galette came about on a rainy weekend a little while ago, and struck me as an ideal recipe for these days because it uses mostly the longer-lasting staples in your pantry or fridge (like, yes, more potatoes). It also gave me the perfect opportunity to get to know the KitchenAid Smart Oven+ with Powered Attachments and its WiFi-enabled features, which let you operate and check on the oven from your phone (something that is key for someone as forgetful as I am).
It starts, as with all good things, with an all-butter pie crust. (Did you know that you can freeze butter for months? And pie crust dough, too.) The crust gets rolled out and buried under drifts of grated cheese (also from our freezer) and jammy, sweetly caramelized onions. Then you toss some thinly sliced potatoes in olive oil, minced garlic, and rosemary; those get layered on top, and the whole thing is baked on the Smart Oven+ glazed ceramic baking stone attachment.
The way the attachment works, it's a base pan and heating element that plugs into the oven, and then the baking stone, grill, or steamer goes on top. Since the baking stone is directly on a heating element, there's no chance of a soggy crust–it ends up both crisp on the bottom and deeply golden-brown on top. I'm already looking forward to using it for a summer pie, and still excited to use the other two interchangeable grill and steamer attachments as the experimenting continues–I've never tried steamed scallion buns off the stovetop, but thinking now might just be the time. (Grow, scallions, grow.)
I hope you're all staying safe and healthy. Big hugs!
Thank you to KitchenAid for sponsoring this post and providing these appliances. All opinions are, as usual, my own. Note: The grill attachment ships with the oven. Connect, call, or register to receive the baking stone and steamer by mail at no additional cost. Allow 10-15 days for delivery. Visit kitchenaid.com/redeem for more details.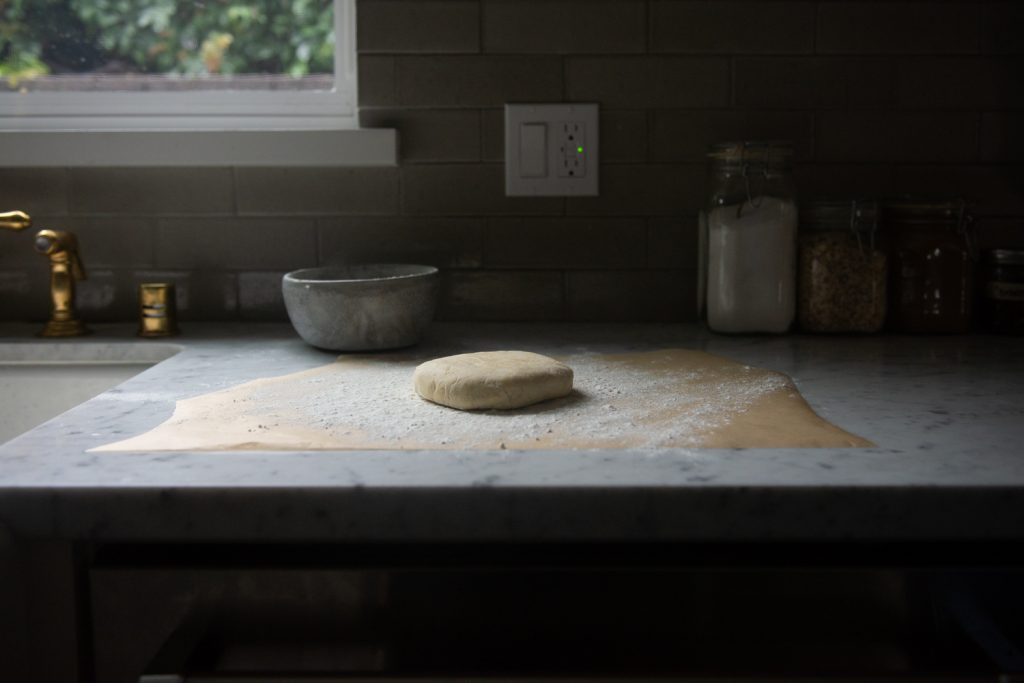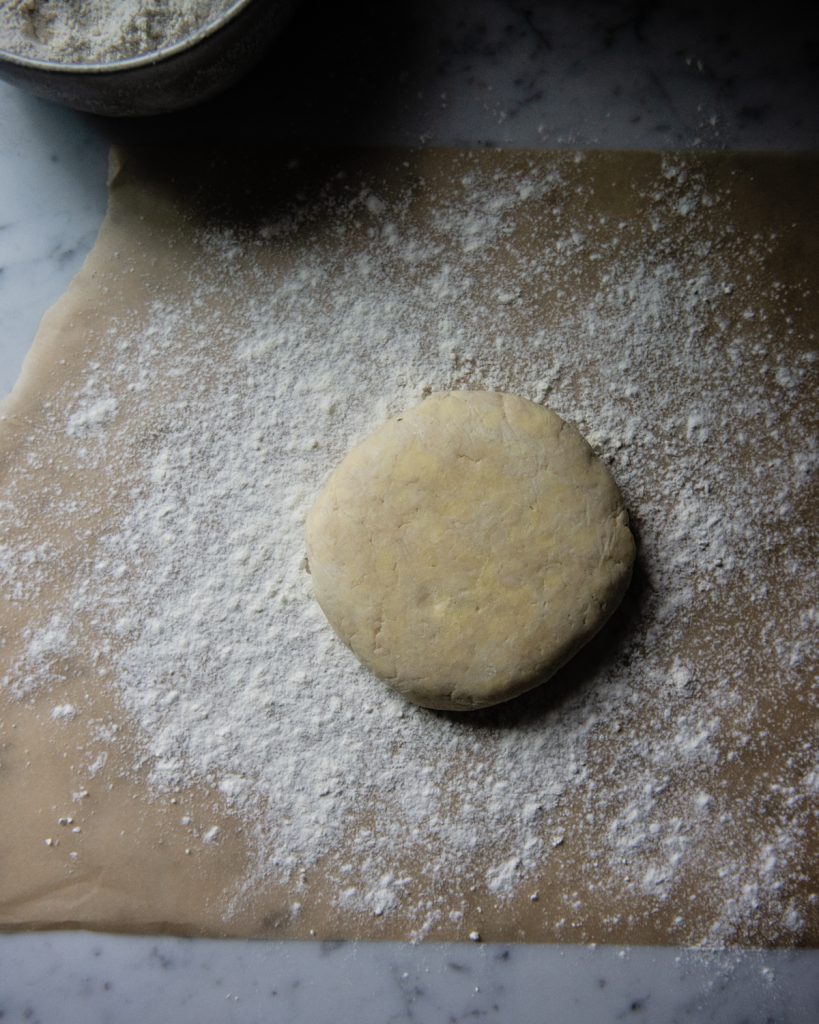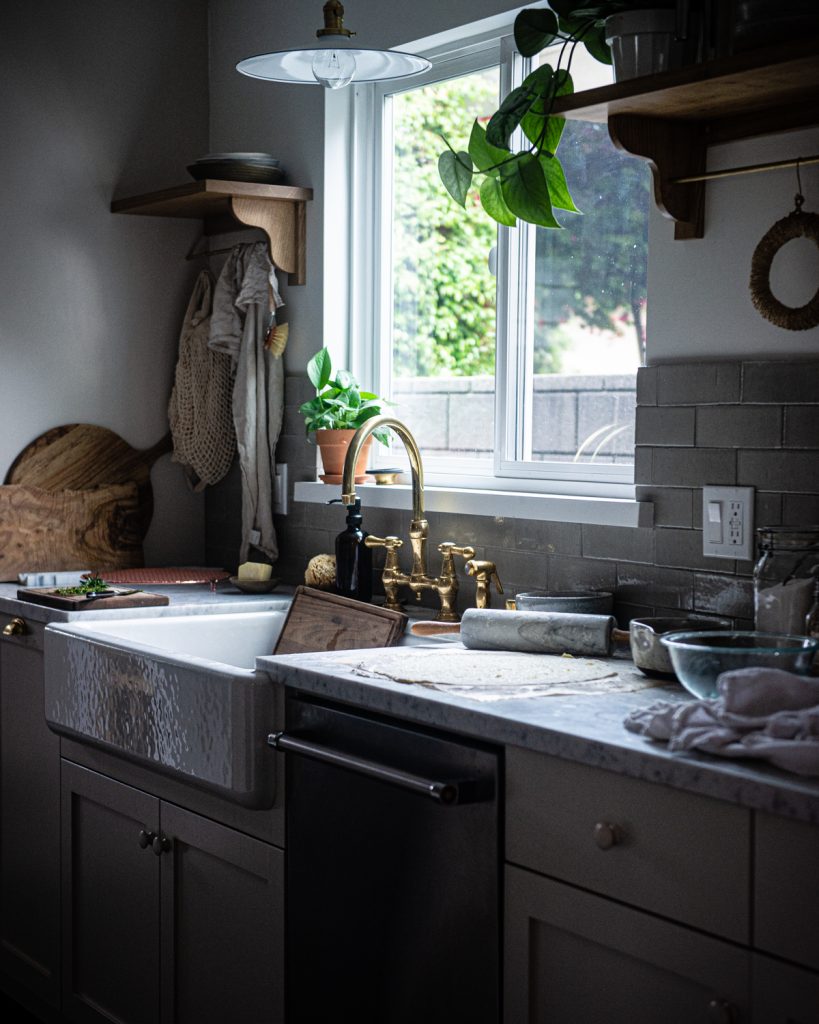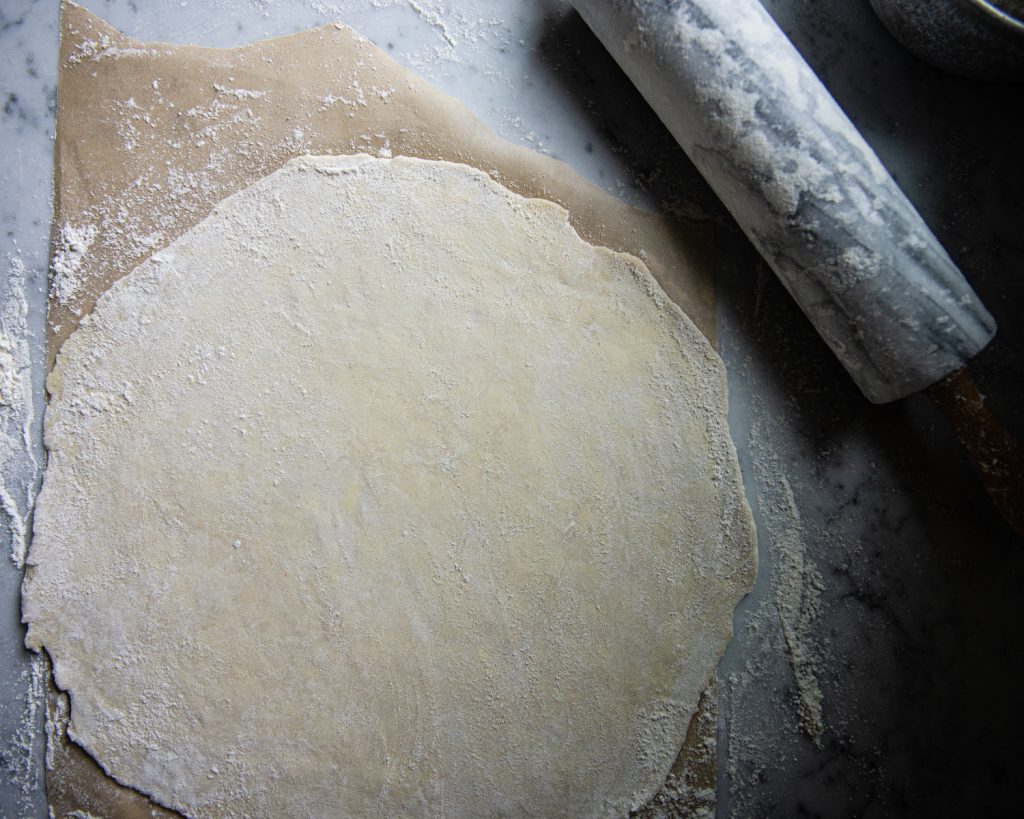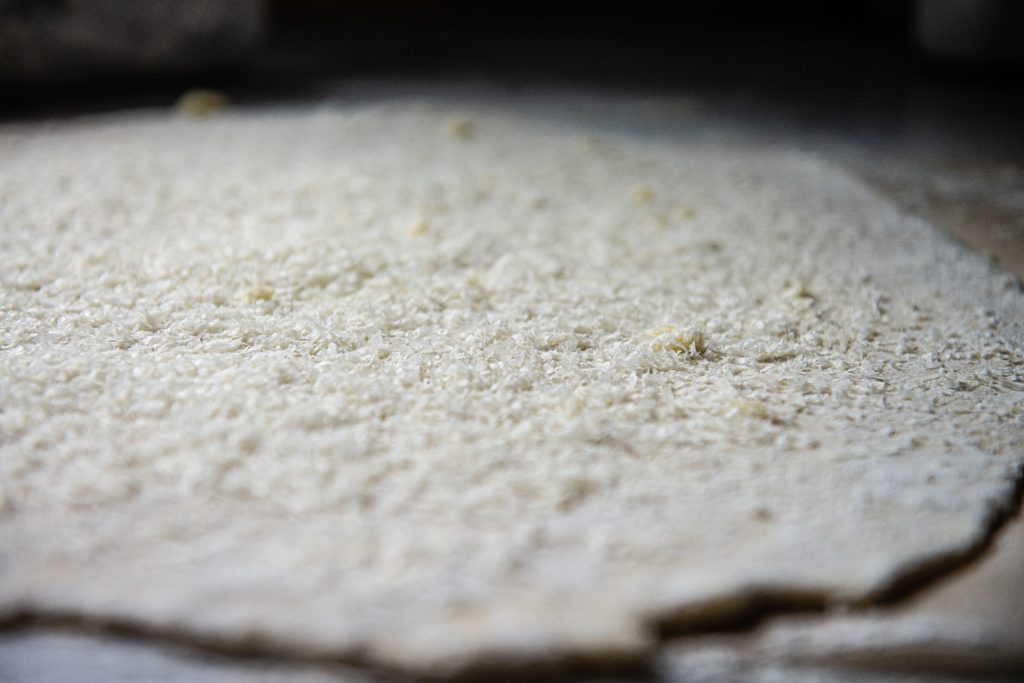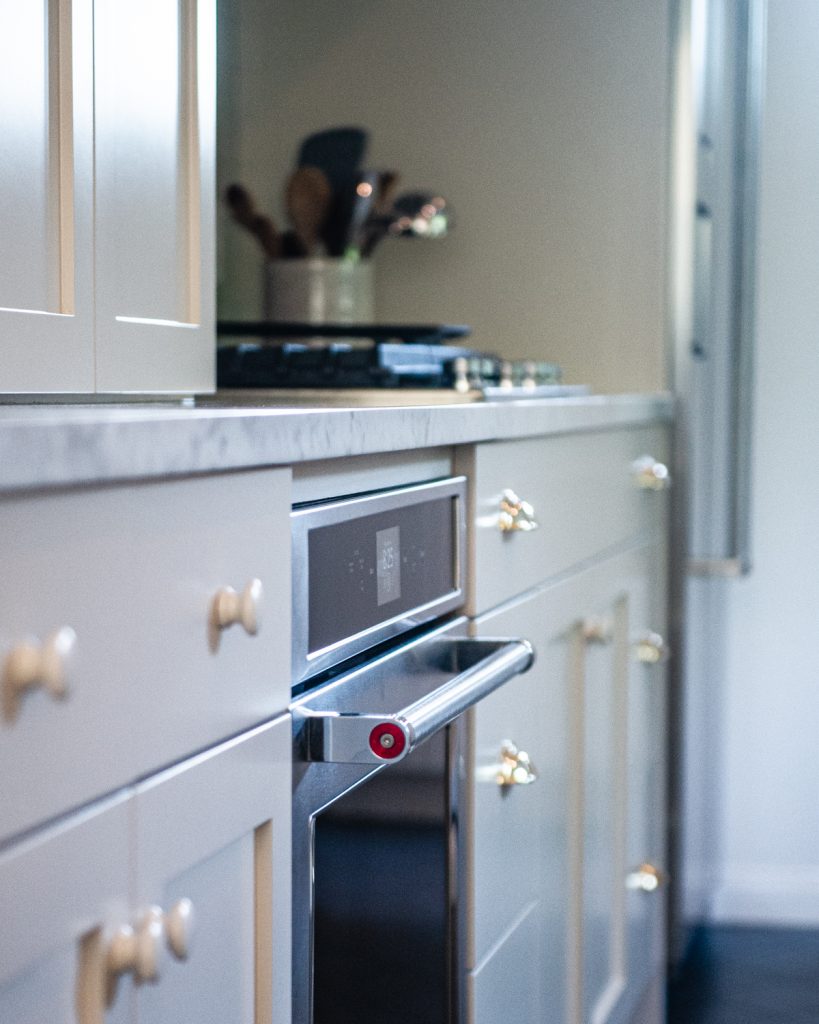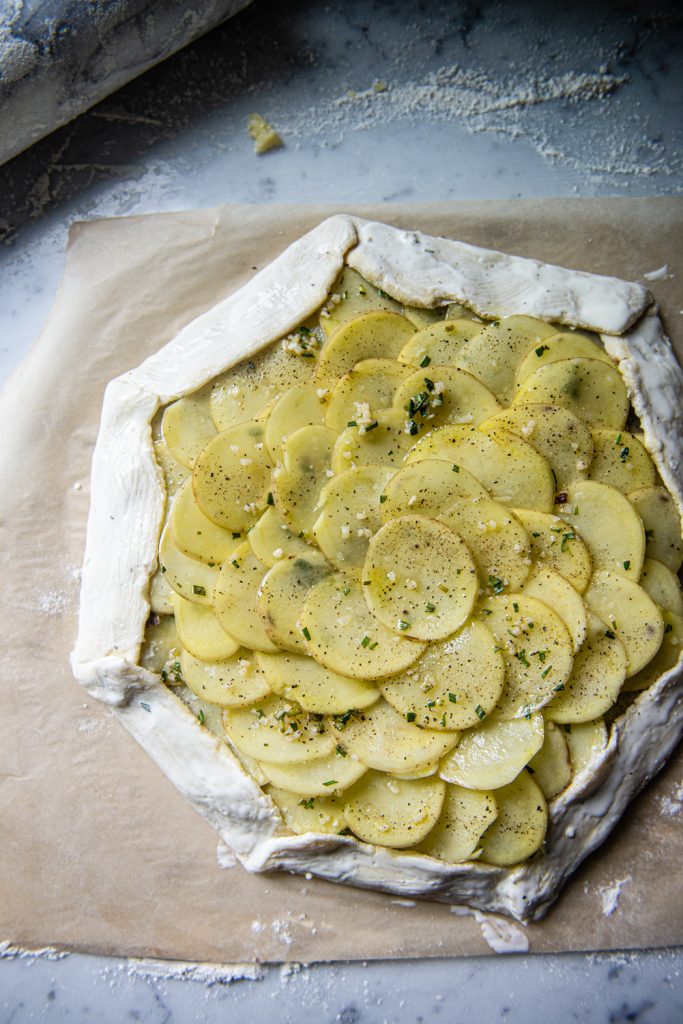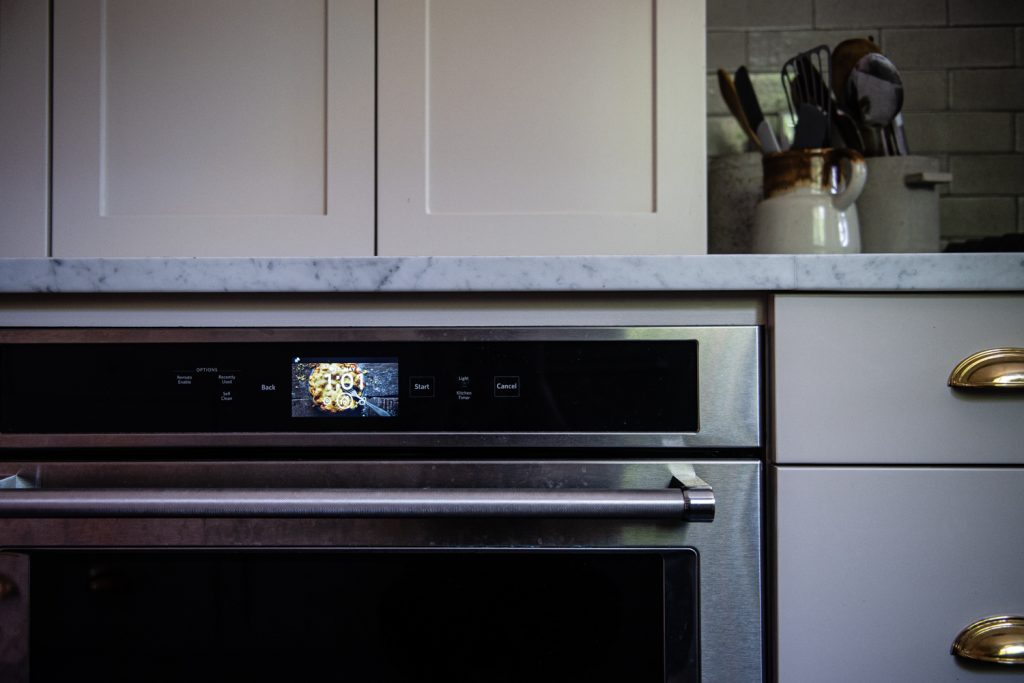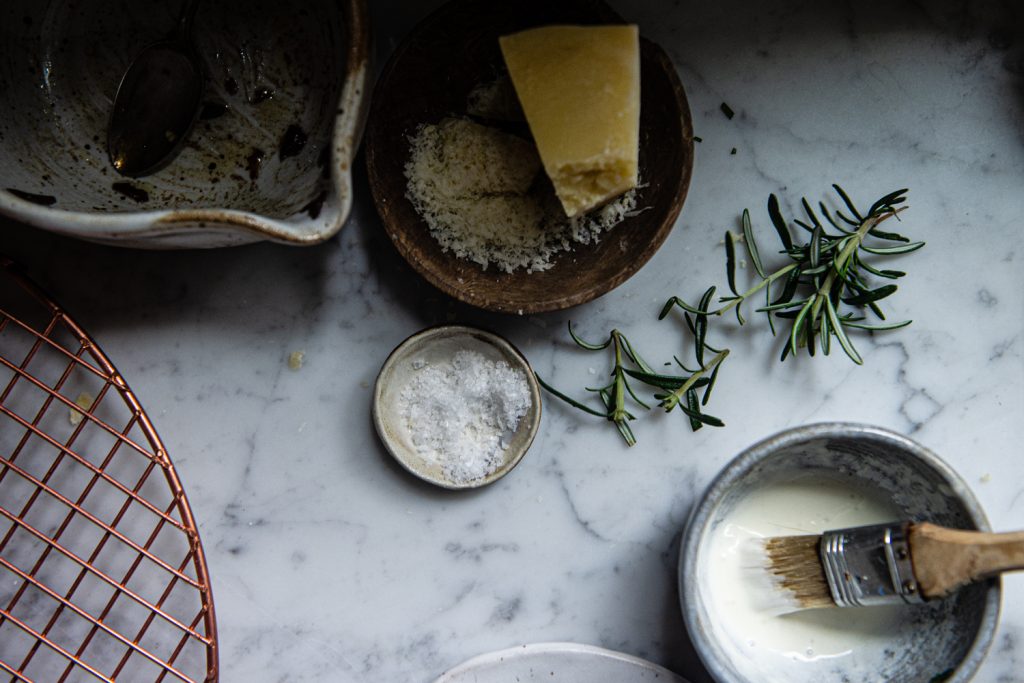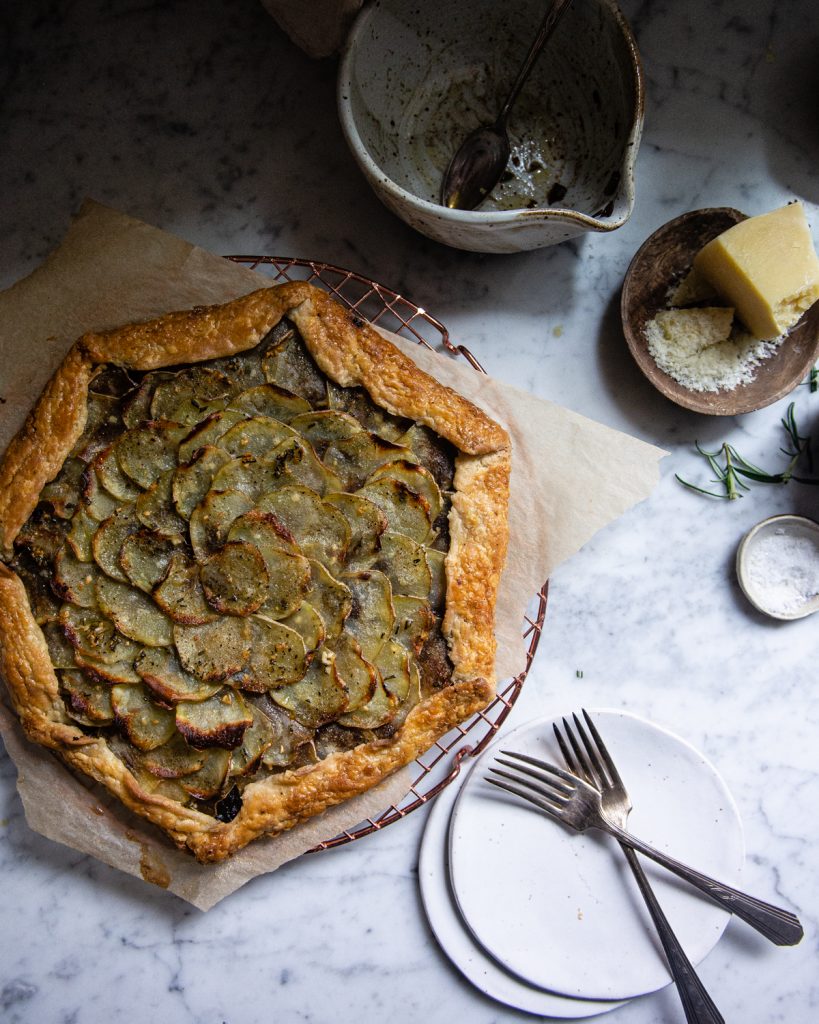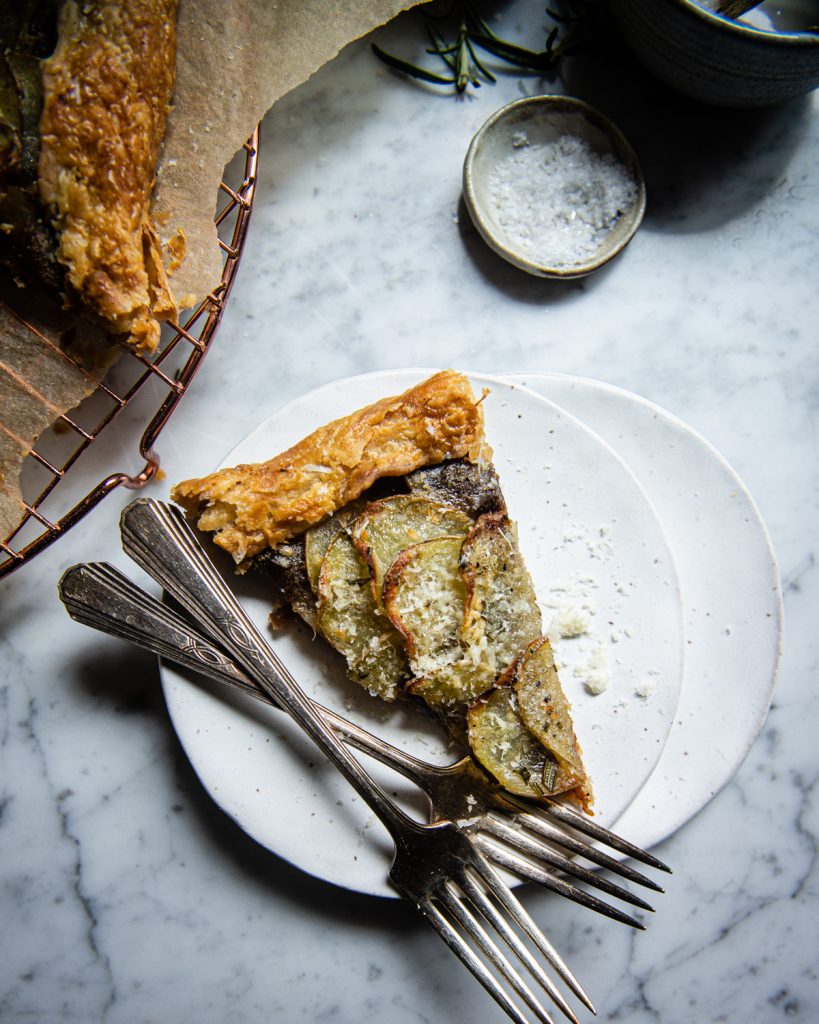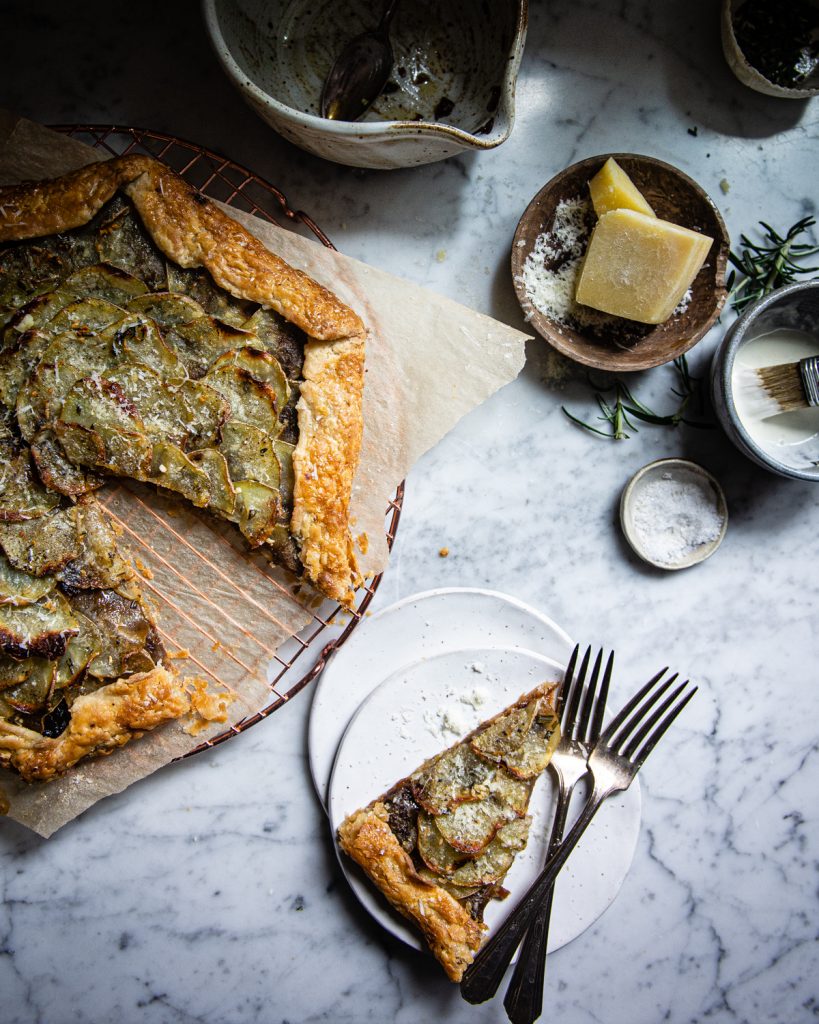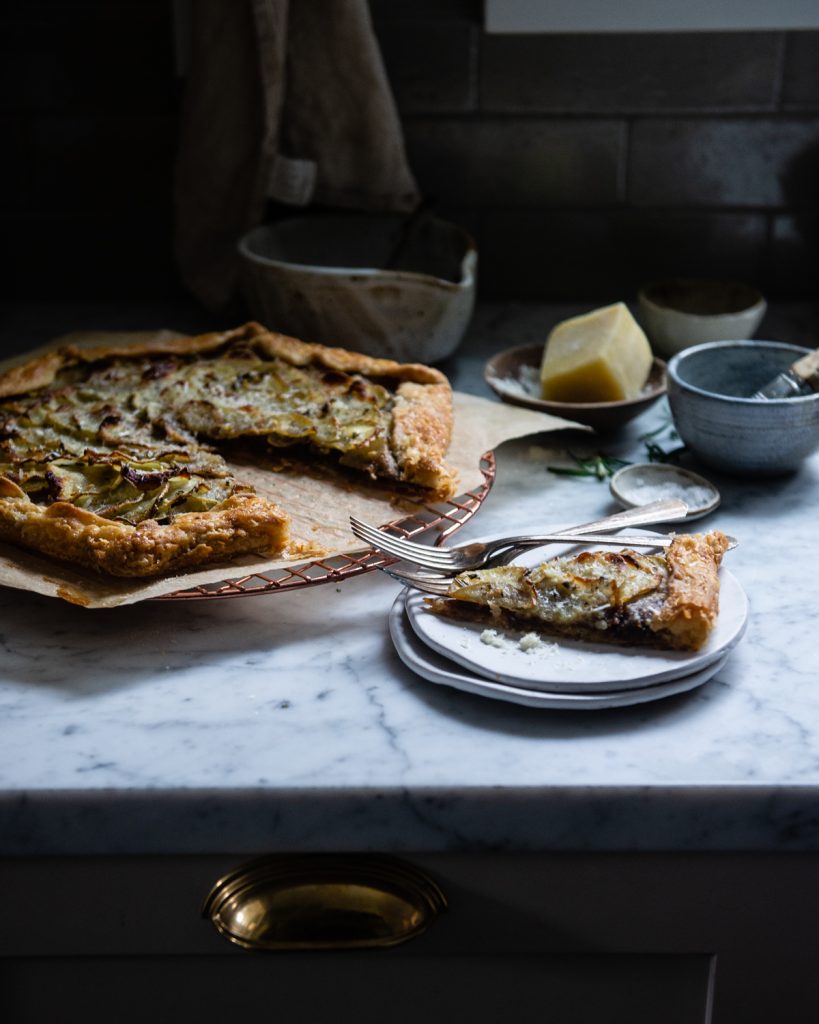 Print
Rosemary, Caramelized Onion, & Potato Galette
This is another recipe that I could see working with other ingredients of your choice–sweet potatoes, or thinly layered squash would work on top, as would your cheese of choice over the crust.  You can substitute up to half whole wheat or white whole wheat flour for the all-purpose.  If you don't have a Smart Oven+, raise the temperature in your oven to 425 degrees.
For the crust:
1 stick (½ cup) unsalted butter, frozen or nearly frozen
1 ¼ cups (155 grams) all-purpose flour
¼ cup (about 1 ounce) finely grated Parmesan or Asiago cheese
½ teaspoon salt
⅓ cup ice water (but you may not use all of it)
For the onions:
1 tablespoon neutral oil
1 tablespoon butter
2 medium onions, any color, sliced into half-moons (about 3–4 cups)
Salt and black pepper
2–3 tablespoons balsamic vinegar
For the rest:
3–4 ounces Parmesan or Asiago cheese, finely grated (about 1 cup), plus more if desired
½ pound Yukon Gold potatoes (about 2–3 small to medium potatoes)
2 tablespoons olive oil
2 tablespoons minced rosemary
1 tablespoon minced garlic
½ teaspoon sea salt or kosher salt (slightly less if using table salt)
Heavy cream or egg for the crust (optional)
Instructions
At least one hour before and up to several days ahead, make the pie dough:  If the butter is fully frozen, remove from the freezer and let thaw briefly, 5 minutes or so.  In a medium bowl, whisk together the flour, Parmesan, and salt. Fill a separate small bowl or cup with ice and add ⅓ cup cold water.  
Using the largest holes on a box grater, grate the frozen butter into the bowl, then mix with a wooden spoon or your fingers until pea-sized crumbles form. Add ¼ cup of the ice water and stir just until a crumbly dough forms. If a fistful of the dough holds together when squeezed, the dough has enough moisture; if it doesn't, drizzle more water, one tablespoon at a time, until the dough holds together. Gently gather and knead the dough together into a round, flat disk. If it's unwieldy, pile the dough in the center of a piece of plastic wrap and use the edges of the plastic wrap to bring the dough together into a mass. Wrap and chill in the refrigerator for at least 1 hour and up to 3 days.
Make the caramelized onions: Heat the olive oil and butter in a cast-iron skillet or other large skillet over low heat. Spread the sliced onions in an even layer in the pan and let cook slowly, stirring only occasionally, for at least 40 minutes and up to an hour, or until onions turn soft, brown, and jammy. When they are nice and dark, add the balsamic vinegar and cook a little longer, scraping up the fond as it's loosened by the vinegar. Remove from the pan and set aside. (These can also be made well in advance.)
On the day of: Plug the base pan, heating element and ceramic baking stone attachment into your Smart Oven+ and preheat to 375 degrees.  (For an oven without a baking stone attachment, preheat to 425 degrees.)  Let the pie dough thaw at room temperature for 5-10 minutes.  
Meanwhile, slice the potatoes into thin slices, about 1/8-inch thick (I like a mandolin a lot for this, but be careful!) and toss with olive oil, garlic, rosemary, about ½ teaspoon sea salt, and ¼ teaspoon black pepper. Set aside.
On a generously floured surface, roll the dough to 1/4- to 1/8-inch in thickness and about 12 to 14 inches in diameter. Re-flour the surface and the crust, as needed.
Sprinkle the grated cheese evenly over the crust, leaving about a 1- to 2-inch border at the edges, followed by the caramelized onions.  Place the potatoes on top in an even layer, and finish with another sprinkling of rosemary, salt, and Parmesan, if desired.
Fold the border up over the filling all the way around, and if desired, brush with heavy cream or egg wash.
Bake at 375 degrees for 45-55 minutes, or until the crust is deep golden-brown.