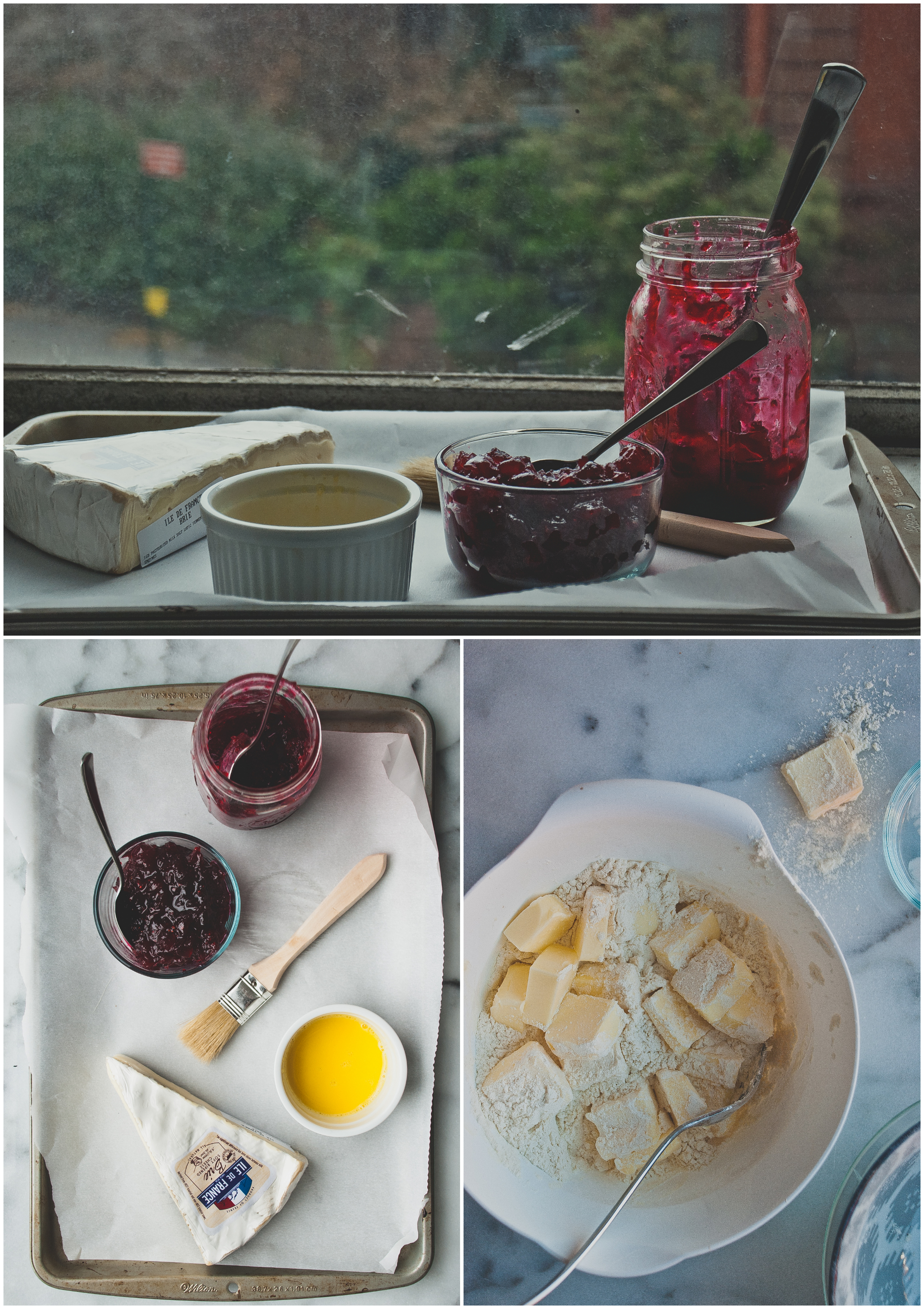 In a surprise twist, today I'm doing a guest post over at Nancy's blog, Gotta Get Baked! About six months ago, I had just set up blog in my little corner of the WordPress-world, and was timidly and somewhat nervously dipping my toes into the vast food blogosphere. Nancy was one of the first blog-friends I made.  Given that she, too, is a lawyer-blogger, she was also the first beacon of hope for me that I'd be able to embark on this crazy career of mine and blog at the same time. I love that she keeps it so real — a healthy reminder that we are all people and not carefully curated cyber-identities. Nancy is on a much, much deserved vacation (in Thailand! Ahh!) right now, and I'm super excited to be contributing to her blog today as a result.
Nancy is kind of a baking genius, folks.  Baking is not something that comes naturally to me, so she's been a wealth of inspiration as I've slowly developed my baking chops. As a result, I thought it only fitting to post something that incorporates a baking milestone I wouldn't have reached without Nancy's help — pie crust! The first pie crust I ever made was because I saw this post on Nancy's blog.  Only with that under my belt would I have tried making pie crust's frou frou cousin, puff pastry — this time from another lovely blogger friend, Sam at Love Comma Cake.  (I love how collaborative food blogging is. Or, how you can crib from others as much as I do and call it collaboration.)  To check out the recipe (and some very kind words I don't deserve — you're too sweet, Nancy!), click here to go on over to Nancy's blog.
Earlier this week I posted about my lukewarm feelings about New Year's Eve parties, and my associations with food instead of socializing and festivities. Funnily enough — or, perhaps aptly, since it wasn't much of a party — the very next day I had one of the loveliest New Year's celebrations I've had in a long time, consisting mainly of a few close friends and a lot of food.  All we did was chat, and sip things, and eat. (And remember at the very last minute to watch the ball drop.)  Maybe I'm boring, but it was kind of perfect. Full bellies and good friends.
As for what we ate (obviously the most important part) — we had peanut butter chocolate chunk cookies from this recipe by Averie Cooks (divine!), these chocolate truffle candy cane cookies, cranberry orange shortbread cookies (okay, I got carried away with the cookies, maybe), and a super exciting ice cream that I'll post about next week.
I would have served these cranberry brie puffs, but. I ate them all. And then felt very, very ill.
How was your New Year's Eve?  Hopefully just as exciting, or calm, or food-filled, or drink-filled as you wanted it to be. 🙂 I hope you all are having a wonderful start to your new year — and that those of you in the Northeast are staying warm and dry today!