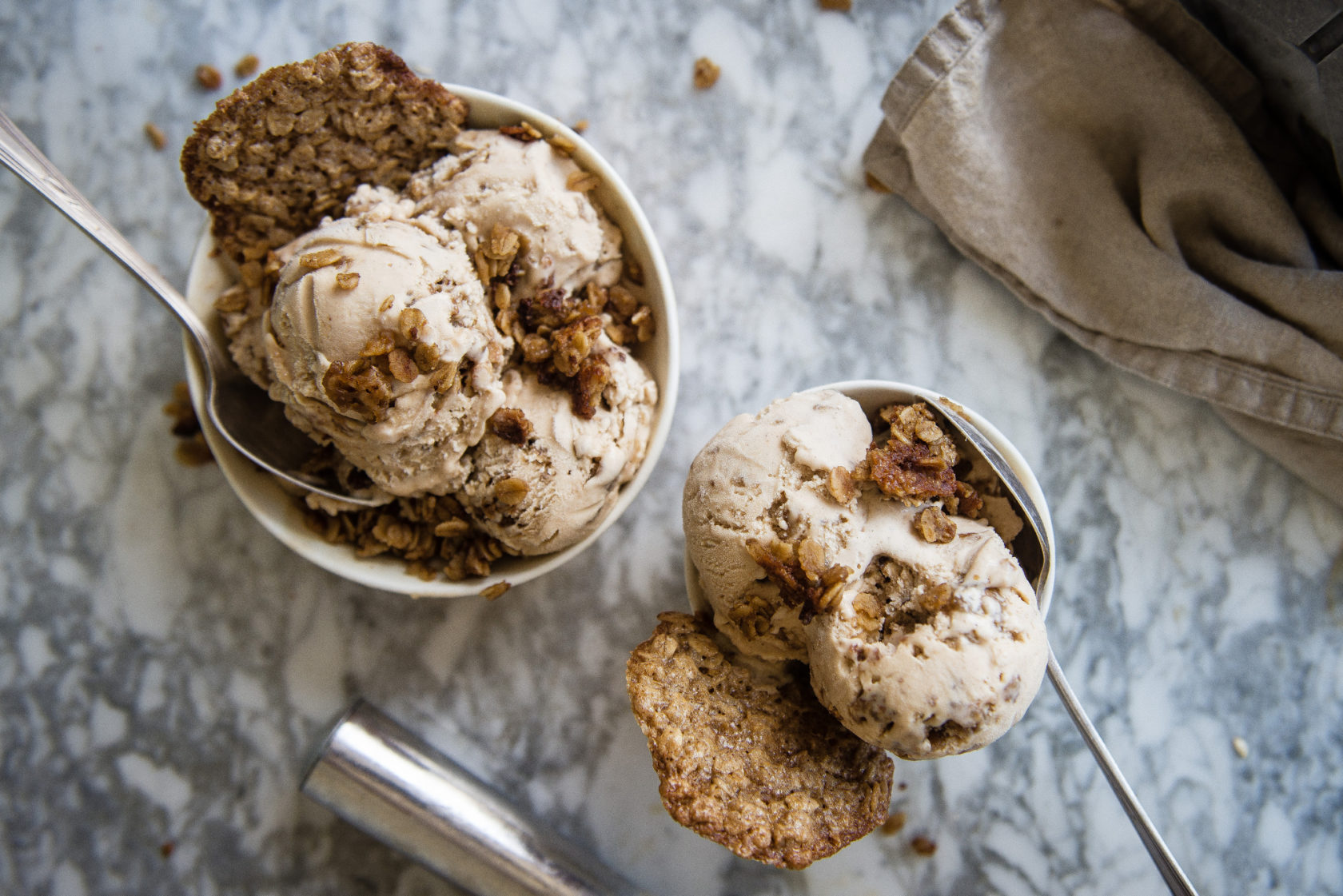 Overwhelmingly, pregnancy thus far has been a much more peaceful experience than I ever thought it would be. This isn't to say that it's been a total walk in the park (in case you've had or are having a rough one!) but before it all happened, I had fearful visions of hugging the toilet, or raging at B2, or doing both at the same time, nonstop for nine-point-five months.  Thankfully, neither of those things has come to pass. If anything, with the exception of a few spectacular sobbing-laughing-hiccuping meltdowns ("I k-know I-I'm l-laughing but it's not funny!") I might even be a little bit more rational than my non-pregnant self, which is a bizarre development we never anticipated. Then again, my non-pregnant self once Donkey-Kong-ground-pounded a half-eaten bag of B2's potato chips because he hates eating chip crumbs and I was mad. (This was not my proudest moment.)  So maybe there was nowhere to go but up.
If there's one thing that's taken my baby-growing life by storm, though, it's pregnancy brain. Was this as real for you as it is for me? Our apartment is beginning to look like a really boring reenactment of Memento — there are Post-Its all over the house, written by my past self and asking in accusatory caps: "IS THE AC OFF?" "IS THE OVEN OFF?" "DO YOU HAVE YOUR WATER BOTTLE?" like a stern, disembodied mother. And this is just a short list of the things that I (can remember that I) have forgotten, or lost, or missed:
Turning off the AC
Turning off the oven
Turning on the oven
My phone, in the parking garage at work
My password to log in to the app that finds your phone
My security pass, while retracing my steps back to my office to find my phone because I could not use the app that finds your phone
My Costco grocery list
My new Costco grocery list, somewhere in the middle of walking around Costco
Highway exits
Right turns
Left turns
Probably many things that should be on this list but have now been forgotten.