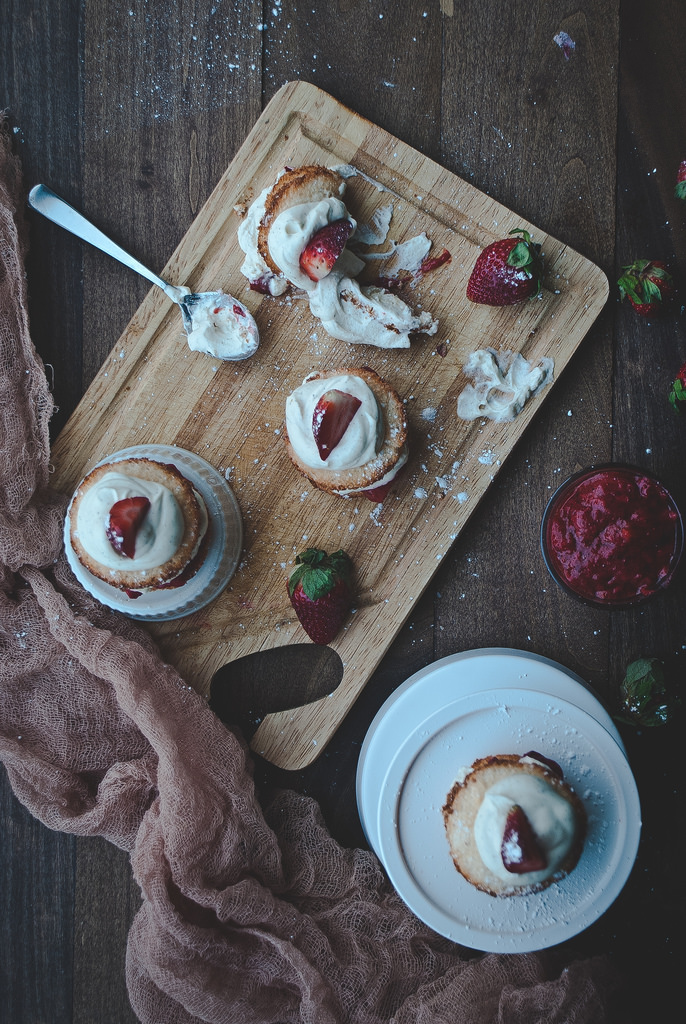 Happy Day Before Valentine's Day!  Or, as I have now learned, Galentine's Day. Before I get to anything else, I have to first say a big thank you to Courtney of Neighborfood, queen of the killer pie crust, for inviting me to participate in a virtual "Galentine's Day" celebration with these very talented bloggers.  Definitely take a peek at the fantastic recipes these lovely ladies have put together!
Galentine's Day Drinks
Blood Orange Bourbon Fizz with Fried Sage from Lauren of Climbing Grier Mountain
Chocolate Dipped Strawberry Martini from Shanna of Pineapple and Coconut
Ladies' Night Rum Punch from Lindsay of The Live In Kitchen
Galentine's Day Brunch

Sweet Potato Cornmeal Waffles with Bourbon Cream and Pecan Butter from Susan of Girl in the Little Red Kitchen
Chocolate Dipped Donuts from Angie of Big Bear's Wife
Lemon and Ginger Scones from Lauren of Healthy. Delicious.
Beet, Blood Orange, and Chèvre Salad from Lori of Foxes Love Lemons
Galentine's Day Desserts
Piña Colada Cupcakes from Courtney of Neighborfood
Strawberry Chocolate Dessert Bars from Marly of Namely Marly
Banana Peanut Butter Cupcakes with Peanut Butter Chocolate Frosting from Nancy of Gotta Get Baked
One Layer Fudge Cake from Liz of That Skinny Chick Can Bake
Dark Chocolate Pistachio Ice Cream with Candied Bacon Bits from Steph of Girl Versus Dough
Fruity Dessert Pizza from Morgan of Peaches Please
Secret-Ingredient Chocolate Pecan Bites (Gluten Free!) from Karen of The Food Charlatan
DIY Cheesecake Parfait Bar from Heather of Heather's Dish
And now, these angel food cakes. As far as Valentine's Day posts go, I feel like there are a lot of love lessons I could extrapolate from this angel food cake adventure.  This very "rustic" (your daily dose of euphemism) mini angel food layer cake.  Like … something about not judging books by their covers.  And decrepit layer cakes by the sharp angle of their list.  Or loving the imperfections.  Even when a cake looks so ridiculously sad and lopsided that it makes you want to simultaneously laugh and kill things.  Or love is perseverance.  And not throwing cake against the wall and watching it smash with vicious satisfaction.