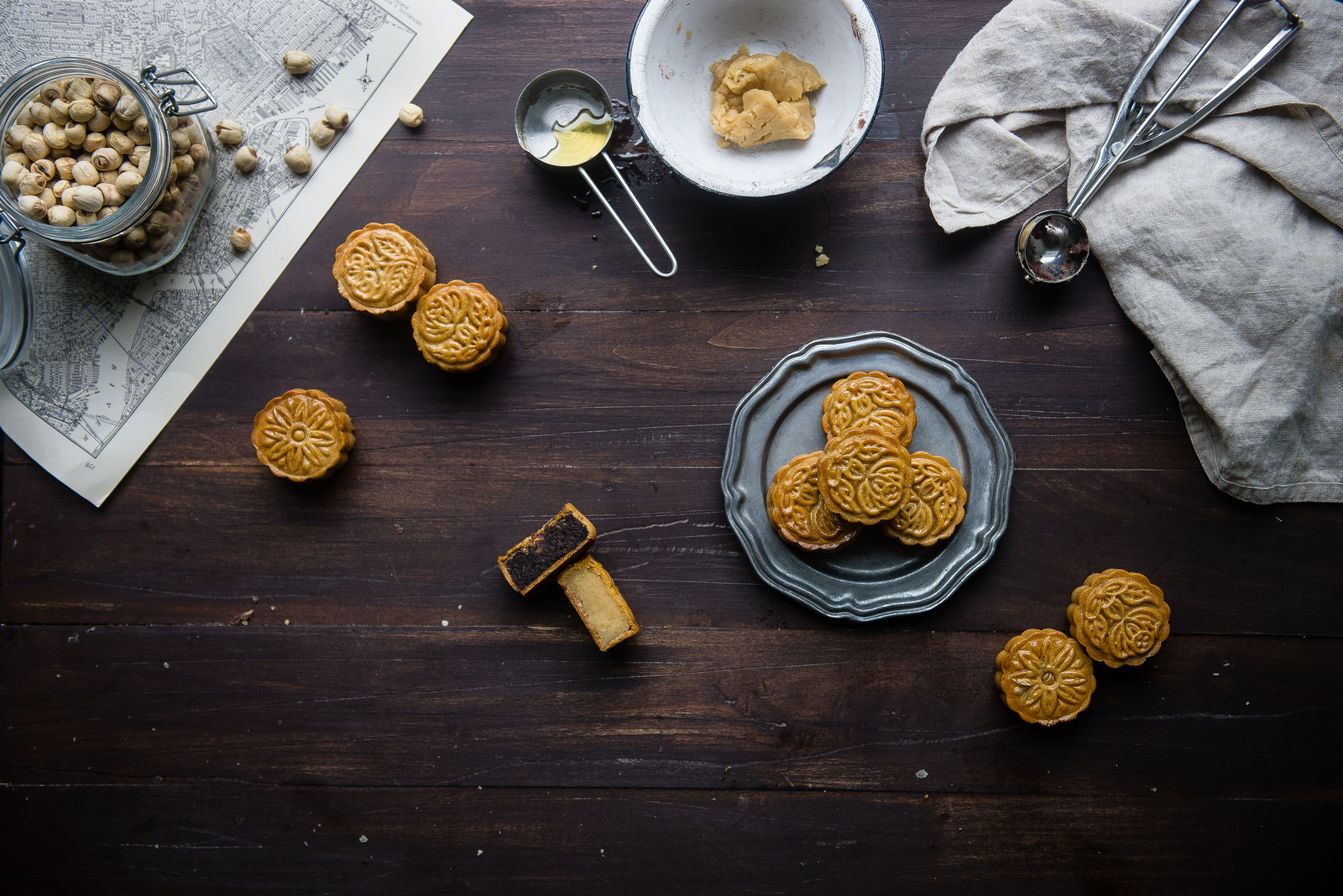 For as long as I can remember, the Mid-Autumn Festival has been one of my favorite holidays. It means it's time for the best dessert known to me –- mooncakes. I am obsessed with mooncakes. Dense and rich, with intensely sweet, velvety-smooth fillings and a vermilion duck yolk in the center, they're so good that I used to wait all year for the few months in the fall when they'd appear on the shelves.
A few years ago, I was lucky enough to be in Hong Kong right around the time of the Mid-Autumn Festival. In Hong Kong, mooncakes are something artisanal -– in August and September, the Peninsula Hotel will sell only a limited number of extravagantly priced boxes, while the regular Hong Kong bakeries turn to selling almost nothing else, their shelves filled to bursting with every variety you can imagine. They're traditionally given as gifts during the holiday, since the Mid-Autumn Festival is a little bit like a Chinese Thanksgiving, and a time for family reunions. But maybe I kept a stash in my fridge that year, just for me. You know … maybe.
Being away from mooncake mecca this year, I thought I'd try something different and make them from scratch. I expected them to be finicky, or at best a poor imitation of storebought cakes, but they were wonderful, and not at all as hard as I thought they would be.  All you need is one of these nifty molds from handy Amazon, and a few specialty items from the Asian market.  And the result is a mooncake that strips away everything heavy and indulgent about the dessert, but is just as delicious and nostalgic as the original.
Happy zhongqiu jie to anyone celebrating!